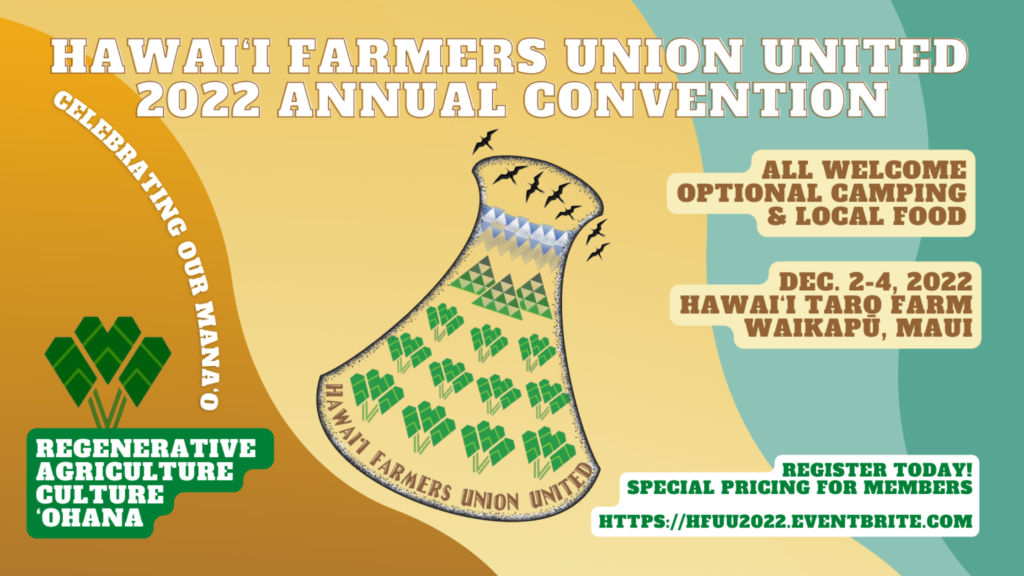 Are you a farmer, gardener, foodie, or lover of local foods & farms?
Join Us!
Aloha and welcome to the official web portal for Hawai'i Farmers Union United (HFUU) now representing 15 regional chapters across 6 Hawaiian islands. HFUU (est. 2010) is the fastest growing state chapter within the National Farmers Union (est. 1902). Meet our Leadership, review our bylaws, policies, or contact us.
Under the Member menu discover our generous member benefits, join or renew your membership.
Use the pulldown under chapters to learn more Hawai'i's unique agricultural regions and see if there is a chapter in your area.
Make sure you are subscribed to our Email Newsletter so that you receive updates about HFUU, ag related events and opportunities, and upcoming chapter meetings in your area.
You can find press releases along with HFUU presidents and committee reports on our blog. To control your profile and preferences and subscribe to newsletters create an account, Login.
Creating a local food movement for now and future generations requires participation as a producer and consumer in making Hawai'i food secure and self sustaining. If you value our mission, tax deductible donations are accepted through the HFU Foundation. Mahalo nui loa.
HFUU Music & Speaker Series
The Hawaii Farmers Union United has been putting together some of the best musical artists and expert speakers in a variety of agricultural related talks.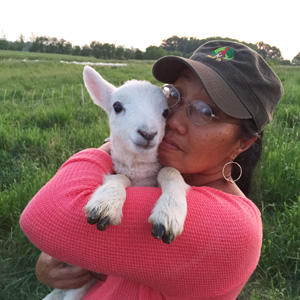 Cooperation
HFUU represents and advocates for family farmers and ranchers on all of the Hawaiian Islands. Our members represent: Farm Owners/Operators, Foodies, Ranchers, Gardeners, Perma-culturalists, Cultural practitioners, Landscapers, and Suppliers & Businesses that are part of the local food chain.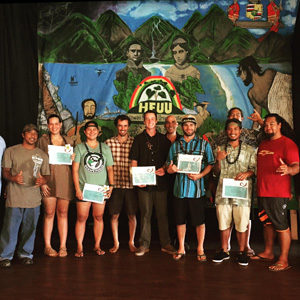 Education
HFUU and NFU (National Farmers Union) membership offers educational opportunities for youth and adults at local, state and national levels; an On-Farm Mentoring (FAM) Program in Hawaii, Internship Program in Washington, D.C., and many others.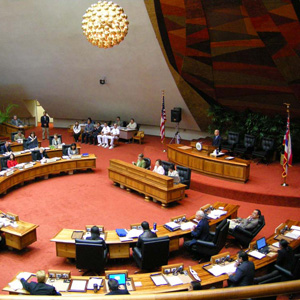 Legislation
The HFUU Legislative Committee participates collaboratively with the Policy Committee, coalitions, organizations, and agencies to articulate, promote and work to establish legislation and policies that align with the mission and vision of HFUU.
Blog: Union Statewide News and Updates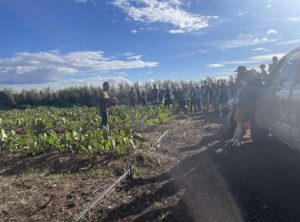 Aloha ʻāina! The recently concluded Hawaii Farmers Union United convention was, for those of us fortunate enough to attend, pāhoehoe. That is to say, it was a powerful, Aina-driven eruption and also an ultimately smooth flow of energy. Bobby Paia, our generous host, master kalo grower and steward of 850+ agricultural acres in central Maui, embodied…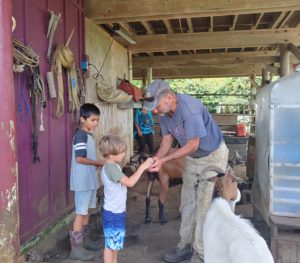 Wandering through the fenced off garden beds made of upcycled materials and underneath a couple shade and greenhouse structures, there were beds of kalo, luffas, poha berries, squash, herbs and tomatoes. Several members of the East Hawai'i Chapter gathered to tour the regenerative farm and animal sanctuary of Seeger Institute at Eden Farms Hawai'i (Seegerinstitute.com) on Saturday…
The heat of the afternoon sun takes a heavy toll when you are out in the field working your kalo.However, it is time well spent knowing you are providing fresh local food for your communityand caring for the land, ecosystems, and the future. Partnering with the Natural Resources Conservation Service (NRCS), farmers, ranchers, andprivate forest…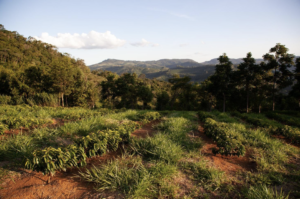 Written by Carrie Spencer of thespencersadventures.net Agriculture has grown in leaps and bounds in the last century or so, owing to fast-moving technology. But of course, whether or not this growth is for the general good of the population and the environment is also a legitimate question. Hawai'i Farmers Union United takes a closer look…
by Liz Kimbrough, originally printed in Mongabay, News & Inspiration from Nature's Frontline Researchers compared the nutritional content of the food crops grown using conventional versus regenerative farming practices — those that build the soil by using cover crops, a diverse rotation of crops and minimal tilling Food grown on the regenerative farms contained, on…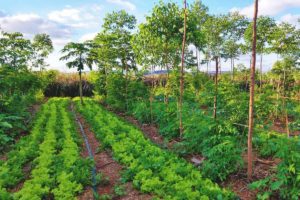 Written by HFUU Member Hank Kline Regenerative agriculture is an advanced method of agriculture that follows the example of nature to grow healthy nutrient dense crops profitably without chemical fertilizers or poisons. It increases plant health and nutrient density, which increases the health of the people that eat these plants. It is also a major…
By:Vincent Mina President HFUU/HFUF NFU convention this year was held in the last week of Feb and beginning of March in Denver Colorado. NFU Rocky Mountain chapter was the host state. Reflective of HFUU membership numbers including myself as state president, Hawaii had three delegates on the policy floor debate, that spanned over two days.…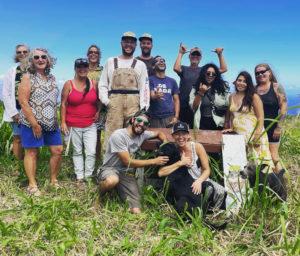 by Megan Taylor A special thank you to Manadina Farm for opening their doors to Kaʻū Chapter for our monthly meeting the first weekend of April. We had special guest Lisa from Kōkua Harvest inform us about her food basket program. They service the entire island and with a week notice can rescue any fruit…
Follow us on social media to stay updated