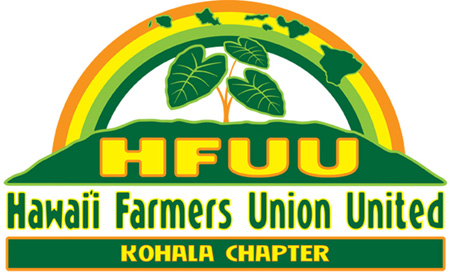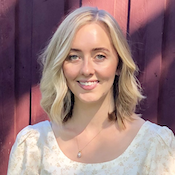 President, Madeline Ross has been in the natural foods and natural medicine industries for over 10 years in the marketing field. After an in-depth education on our food system through her work and living in cities, she desired to be more connected with her food, the land, and farming. She was led to Hawaii to learn more about farming and became an apprentice at the Hawaii Institute of Pacific Agriculture (HIP Ag) farm, quickly immersing herself in what it means to be a farmer in Hawaii. Madeline now works with Starseed Ranch, HIP's sister for profit organization, as the Director of Marketing and Hospitality, and helps out on the farm as well. She organizes community events, cooks farm to table dinners, and showcases all the amazing food that HIP Ag produces.
Treasurer, Naomi Melamed tends a community homestead farm in the Iole Ahupua'a in Kapaau, North Kohala. Originally from Sailish Sea in Washington State, she grew up tending a diversified family farm and decided to take the growing season to the next level in Hawaii. The three acres of Aina she cares for is home to beehives, chickens, ducks, ferrel children, agroforestry, riparian buffers and intensive gardens. She has a background in Midwifery and holistic plant medicine.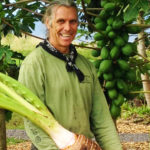 Advisory Board Member, Clarence Baber (Cab to those that know him) has been practicing regenerative farming in Hawaii for 40+ years.  He co-founded the Hawaii Hemp Council in 1992 and the Hawaii Organic Farming Association and had the first CSA on the island in the early 1990s, which fed 50 families. Cab was the first regenerative farmer in the Waimea Lalamilo farm lots, operating the largest organic tomato operation in the state.  He's been a pioneer in the modern use of microorganisms and fermentations in regenerative agriculture, making a soil probiotic, Bokashi, for 25+ years.  Cab has enjoyed mentoring dozens of young farmers over the decades and his Kohala farm was awarded the first hemp license in the state, integrating poly cropping of food into the hemp crops.  He's a passionate believer in food sovereignty and, whenever possible, encourages people to grow their own food and is a founding board member of the Kohala Chapter of the Hawaii Farmers Union United.
Vice President, Tríçía L'Evolution Belle Storie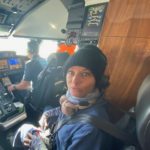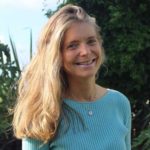 Advisory Board Member, Gail Bryne-Baber, Gail is on the Hawaii Hemp Farmers Association Board of Directors as well as the Hawaii Farmers Union Foundation and a founding member of the Kohala Hawaii Farmers Union chapter.  Gail has been instrumental in passing hemp legislation in Hawaii for the last 8 years and secured the first license to grow hemp with her farmer husband.   She has also volunteered 8,000 hours of her time to preserve Hawaii coastal and agricultural land and Hawaiian archeological and cultural sites as well as developing a framework for a community agricultural land trust that includes affordable housing for family farmers.  Gail has a background in civil engineering with 30 years of project management experience and owns a farm with her husband in Kohala on Hawaii Island.  Gail is co-founder of Hawaii Royal Hemp boutique hemp farm with her husband Cab Baber, growing and manufacturing high quality, top shelf CBD products. Her family has been in Hawaii for over 100 years.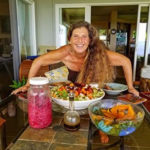 Advisory Board Member, Donna Maltz has been a Soil to Soul Entrepreneur for 40-years. She is an inspirational author and speaker and a Life and Business Coach. Nature, ethics, and regenerative SOULutions are at the forefront of her career and life decisions. Donna offers holistic retreats at her farmstead on the Big Island of Hawaii, emphasizing the benefits of Nature Therapy and the Culinary Arts. She is know by many as Mama Donna, and the Ferment Queen.