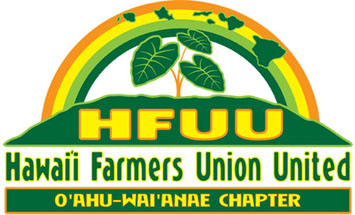 Chapter Notes: Known as the food basket of Oahu, the Wai'anae Coast is proud to be a new chapter of HFUU formed in September of 2016. The Wai'anae Coast holds some of the most historically and contemporary active farming communities on Oahu. Wai'anae has the largest population of native Hawaiians and is home to several well known establishments concerned with farming, food, health, and education including the Wai'anae Comprehensive Health Center, MAO's youth leadership program, Kahumana Organic Farms and Cafe, Naked Cow Dairy, Ka'ala Farms, Hoa'Aina O Makaha Farm and a range of stores and restaurants that support farmers directly. The mission of our chapter is to bring regional strength to the Wai'anae community through creating and supporting a diverse, sustainable, and cohesive farming community. Come support local agriculture by meeting farmers, community leaders, special guest speakers, and like-minded individuals at our monthly meetings. Bring a dish to contribute to our delicious potluck dinners. This is a family friendly event and is open to anyone and everyone.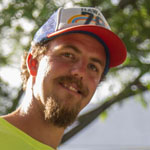 President, Christian Zuckerman is the farm manager and long-term community member of Kahumana Organic Farms. Christian was raised in Wai'anae and feels a deep connection and commitment to supporting the Wai'anae Coast. After graduating in 2012 from the University of Puget Sound, Christian returned home to Wai'anae and has been an active farmer and supporter of the community ever since.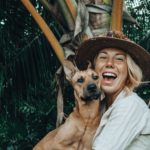 Vice President, Kristen Jamieson has a diverse background in agriculture, including studying at the University of Hawaii where she is currently pursuing her masters, growing food and tourism programs at Kahumana Organic Farms, as well as experience in ag-tech startups, government agencies and as a school garden teacher. She now works for the University of Hawaii as a Junior Extension Agent supporting farm to school programs in Waianae. Some of her favorite local produce include lilikoi, mango, soursop and 'ulu!