About Hawai'i Farmers Union Foundation (HFUF)
Formed in 2015, Hawaii Farmers Union Foundation (HFUF) is a 501(c)3 nonprofit organization that is managed by a Board of Directors representing each of Hawaii's four counties.
HFUF's "primary purposes are to support the sovereign right of farmers to create and sustain vibrant and prosperous agricultural communities for the benefit of all Hawaii  through various scientific, educational and charitable activities." (Our Bylaws are available upon request.)
HFUF has actively implemented programs in farmer training, Hawaiian agricultural practices, improving soil health, and supporting food hubs among others. Funding has come from a wide range of donors including the Hawaii Department of Agriculture, the Atherton Foundation, Kamehameha Schools and Maui County.
Your donations to HFUF are tax deductible as allowed by law. Learn about the Projects we're supporting, make a Donation, or Contact Us with your questions or for more information.
President, Vincent Mina: Husband, President & founding member of HFUU and President of HFUF. Maui County Representative on State Board of Agriculture. Vincent & wife, Irene, co-own and operate organically managed urban family farm, Kahanu Aina Greens LLC since 1994. National Farmers Union Board member representing Hawaii since 2012.  Chair of National Farmers Union special committee "Regenerative Agriculture Local Food" (RALF).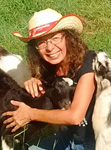 Vice President, Anny Bruch is an international development professional with 25 years of experience with agricultural and community development projects in over 14 countries across the Americas. Her expertise in evaluation, NGO management and training has served many organizations. Anny and her husband Ueli have a diversified farm on Kauai.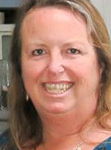 Secretary, Maureen Datta, V.P. & co-owner of Adaptations, Inc., a regional food hub in Kealakekua. Maureen oversees the consolidation of the harvests from about 75 Hawai'i island family farms and distributes the produce to more than 65 restaurants, 6 local processors, 15 natural food stores and 375 families through their CSA, Fresh Feast. Maureen lives with her husband Tane in Honaunau on their 7-acre diversified, certified organic, farm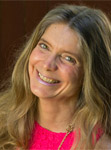 Treasurer, Gail Byrne Baber has a passion for protecting open spaces, including agricultural lands, and has coordinated numerous natural resource management projects on a landscape and watershed scale.  Gail has considerable experience with non-profit organizations. She founded two non-profits and has served as executive director or board member for several others. She also has two degrees in civil engineering.  Gail is married to Cab Baber, who has been farming organically in Hawaii for 35+ years and is intimately familiar with the challenges and blessings of growing and building a farm. Gail, Cab, and their daughter live in Kohala on the island of Hawaii (aka Big Island).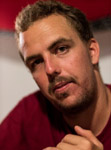 Director, Christian Zuckerman  is the farm manager and long-term community member of Kahumana Organic Farms. Christian was raised in Wai'anae and feels a deep connection and commitment to supporting the Wai'anae Coast. After graduating in 2012 from the University of Puget Sound, Christian returned home to Wai'anae and has been an active farmer and supporter of the community ever since.

It is time to be the change we want to see. We ask for your support to grow the future our grandchildren deserve to enjoy.
Grow, eat, support food grown in Hawaii via sustainable/regenerative* farming methods.
Definition of Sustainable Agriculture (Source: USDA)
Satisfy human food and fiber needs. Enhance environmental quality and the natural resource base upon which the agriculture economy depends. ... Enhance the quality of life for farmers and society as a whole.
*Regenerative Agriculture Defined (Source: http://www.regenerativeagriculturedefinition.com)

Regenerative Agriculture is a system of farming principles and practices that increases biodiversity, enriches soils, improves watersheds, and enhances ecosystem services.
Regenerative Agriculture aims to capture carbon in soil and above ground biomass, reversing current global trends of atmospheric accumulation.
At the same time, it offers increased yields, resilience to climate instability, and higher health and vitality for farming and ranching communities.
The system draws from decades of scientific and applied research by the global communities of organic farming, agroecology, Holistic Management, and agroforestry.