Meet the people who have dedicated themselves to the cause of a vibrant local economy fueled by nutritionally dense food grown locally via regenerative farming practices. Our Board of Directors follows the policy provisions, drafted and ratified at each year's annual convention, to ensure our efforts are aligned with our mission statement and meet the evolving needs of our growing membership. Our board currently meets once a month via teleconference and twice per year in person.
The best way to add your voice in support of our advocacy and educational outreach is to become a member. Whether a farmer, gardener or just someone who values locally produced food, your membership makes a difference to our legislative endeavors and our grantors who fund our educational outreach. For more information please contact us at hfuu@hfuu.org.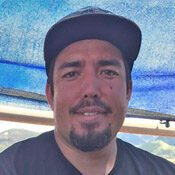 President
Lahaina Chapter
Kaipo and his wife, Rachel Kapu, have four children and are lineal descendants to Maui. He is passionate towards his Heritage and Culture and has studied under the tutelage of olohe/ali'i Ke'eaumoku Kapu for the past 16-years in the tradition's and religious rites of Hawai'i. Kaipo has donated his services to the Kai'apuni 'O Lahaina Hawaiian immersion school programs, grades K thru 5 for the past 7 years, and now grades 9 thru 11 in the facilitation of their agricultural education programs. Kaipo strongly believes in the importance of generational knowledge to ensure a healthy thriving and a functional society and environment.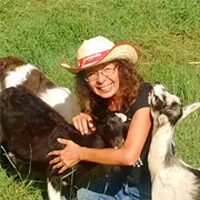 Vice President
Kaua'i Chapter
Anny Bruch is an international development professional with 25 years of experience with agricultural and community development projects in the Americas. Her expertise in evaluation, NGO management and training has served many organizations. Anny has a farm on the Hawaiian Island of Kauai, serves as Vice President for HFUU & HFUF (Hawaii Farmers Union Foundation), and is certified in KNF (Korean Natural Farming).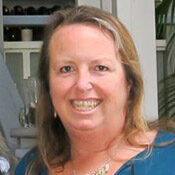 Secretary
Hawai'i: Kona Chapter

V.P. & co-owner of Adaptations, Inc., a regional food hub in Kealakekua. Maureen oversees the consolidation of the harvests from about 75 Hawai'i island family farms and distributes the produce to more than 65 restaurants, 6 local processors, 15 natural food stores and 375 families through their CSA, Fresh Feast. Maureen lives with her husband Tane in Honaunau on their 7-acre diversified, certified organic, farm.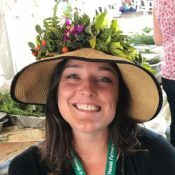 Treasurer
Maui: Haleakala Chapter
Previous Haleakalā Chapter President, Reba along with her partner Devin Lopez, owns and operates Birds With Arms Farms, a third generation tropical fruit farm, focused on mangosteen, spanning 25 acres in Ha'ikū, HI. She also represents Hawaii in the Beginning Farmer Institute class of 2018 through the National Farmer's Union. Reba and Devin run a booth at the local farmers market selling fresh pressed sugarcane juice and raw hearts of palm as well as sprouts and any other produce in season. You can find her on Instagram @farmerreba or on Facebook at Birds With Arms Farms and read her blog on the website birdswitharmsfarms.com.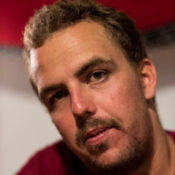 Executive Board Member
O'ahu: Wai'anae Chapter President
 Farm manager and long-term community member of Kahumana Organic Farms. Christian was raised in Wai'anae and feels a deep connection and commitment to supporting the Wai'anae Coast. After graduating in 2012 from the University of Puget Sound, Christian returned home to Wai'anae and has been an active farmer and supporter of the community ever since.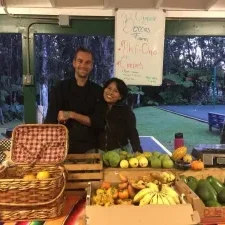 Executive Board Member
Hawai'i: Ka'u Chapter President

Andrea was born and raised in Mexico and moved to Canada in 2016 to learn English by working with kids. She is a graduated engineer who now enjoys growing Mamaki in Ka'u with her husband and 5 dogs. She never thought Hawaii would adopt her and can't think of any other place where she would rather be. "I am so lucky the 'aina provides us with so much,  so grateful to work with amazing people and my husband Matt who thought me what I know about plants and how to help them grow. He showed me a more sustainable and healthier way of life; I never imagined to be growing my own vegetables; there is not a better feeling than harvesting what you eat."
Rufina Kaauwai
Molokai President
Rufina, her husband Wayne and 4 children were all born and raised on Moloka'i.  She grew up a homesteader, when farming wasn't a job, but a way of life. Her ancestors the Makaiwi ohana came from Waikapu, Maui where they were known for their ability to live off of the land, and became the pioneers of the first Hawaiian homesteads in Ho'olehua, Moloka'i. She is a small business owner and lives on a one acre homestead in Ho'olehua where her goal is to create a sustainable homestead/food forest/farm to increase her family's food security and provide other economic opportunities. She then hopes to inspire other families to do the same. Read more...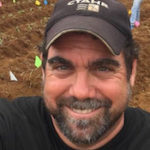 Dr. Ted Radovich
O'ahu: Waimanalo President

Dr. Ted Radovich is an Extension Specialist and Professor in the College of Tropical Agriculture and Human Resources at the University of Hawai'i at Mānoa (UHM). Born and raised in Waimānalo, Ted received his B.Sc. and M.Sc. from UHM, and his Ph.D. from the Ohio State University. Dr. Radovich's research, teaching and extension activities focus on enhancing food security and self-sufficiency in Hawai'i and other tropical areas by optimizing crop yield and quality with regenerative agricultural practices. He co-founded and leads the Sustainable and Organic Agriculture Program at UHM.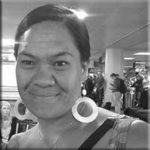 Fawn Helekahi-Burns
Maui: Hana President
Fawn is a talented musician, farmer, and Director for UHMC Hāna Education Center. Her farm Koali Kine began in 2004 on her family's land, and provides fresh fruit, plants and flowers to the Hāna community every Friday at the farmers market. Koali Kine is a 7th generation family-owned and operated farm in the district of Koali. Located on family lands passed down from King Kamehameha III, Fawn Helekahi and Paulo Burns 'ohana work together to share their farm fresh produce and products with the Hāna community each week at the market.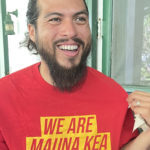 Kaiea Medeiros
Maui: Mauna Kahalawai President
Kaiea is a regenerative practitioner and farmer born and raised in Pukalani, Maui, Hawaiʻi. Currently he is the co-owner and executive manager of Kalonize, LLC which is a regenerative organization that strives to create and manage systems in education, economics, leadership and personal/professional development. Furthermore, he is the Regenerative Operations and Training Coordinator for Hawaii Taro Farm located in Waikapū, Maui, Hawaii. He trains, develops, and educates farmers on various topics such as regenerative practices, regenerative farming, organizational values, missions, and visions.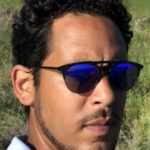 Negus Manna
Lāna'i President
Negus Manna, a farmer on Lāna'i, is known simply as Manna (Mana). He has been continuously studying agriculture in the Hawaiian Islands and has several years of growing experience within Maui, Oahu, and Lāna'i.  
Manna is a graduate of the 2021 Farming Apprentice Mentorship (FAM) program spearheaded by the Hawaii Farmers Union United (HFUU) with a focus on regenerative and organic farming. Before that, he earned a degree from the University of Hawaii-Manoa campus in Interdisciplinary Sustainability Studies with a focus on environmental sciences and policy. 
Manna is interested in being a catalyst for positive change in Hawaii's food system by supporting our local farmers with unique and emancipated concepts that benefit our community's future developments. 
Maui: Haleakalā President
Mason moved to Maui in 2015 as a work-trader on a small organic farm on the Northshore in between semesters finishing college at University of California, Santa Cruz. After graduating UCSC with bachelor degrees in biochemistry and art, he was hired as the farm manager at the same farm he kept returning to and have been farming ever since. Throughout his seven years on Maui he has had the pleasure of managing a handful of farm, garden and nursery projects. He also helped for a year in the conservation efforts on the island of Kahoolawe with the KIRC for invasive species control and native forest restoration. He is currently the farm manager of the Maui Tea Farm in upper Kula growing both Camellia sinensis and Mamaki.
Odysseus Yacalis
Hawai'i Island: East Hawaii President
In Odysseus's role as Director of Social Responsibility for the Daily Wellness Company, Odysseus has spent the last five years as a community liason advocating for the Hamakua community and actively engaging in community service projects. His primary focus has been on engaging with farmers in an effort to understand the obstacles, challenges and successes in building food security systems, and connecting them with viable solutions in an effort to accelerate the transformation of the Big Island agricultural landscape from chemical to regenerative practices.
Madeline Ross
Hawai'i Island: Kohala President
Madeline Ross has been in the natural foods and natural medicine industries for over 10 years in the marketing field. After an in-depth education on our food system through her work and living in cities, she desired to be more connected with her food, the land, and farming. She was led to Hawaii to learn more about farming and became an apprentice at the Hawaii Institute of Pacific Agriculture (HIP Ag) farm, quickly immersing herself in what it means to be a farmer in Hawaii. Madeline now works with Starseed Ranch, HIP's sister for profit organization, as the Director of Marketing and Hospitality, and helps out on the farm as well. She organizes community events, cooks farm to table dinners, and showcases all the amazing food that HIP Ag produces.
The best way to add your voice to our efforts to promote regenerative farming practices is by becoming a member. Interested in getting more involved? Join a committee, or the board of your local chapter. For more information about how you might get involved, contact the HFUU communications chair; hfuu@hfuu.org.