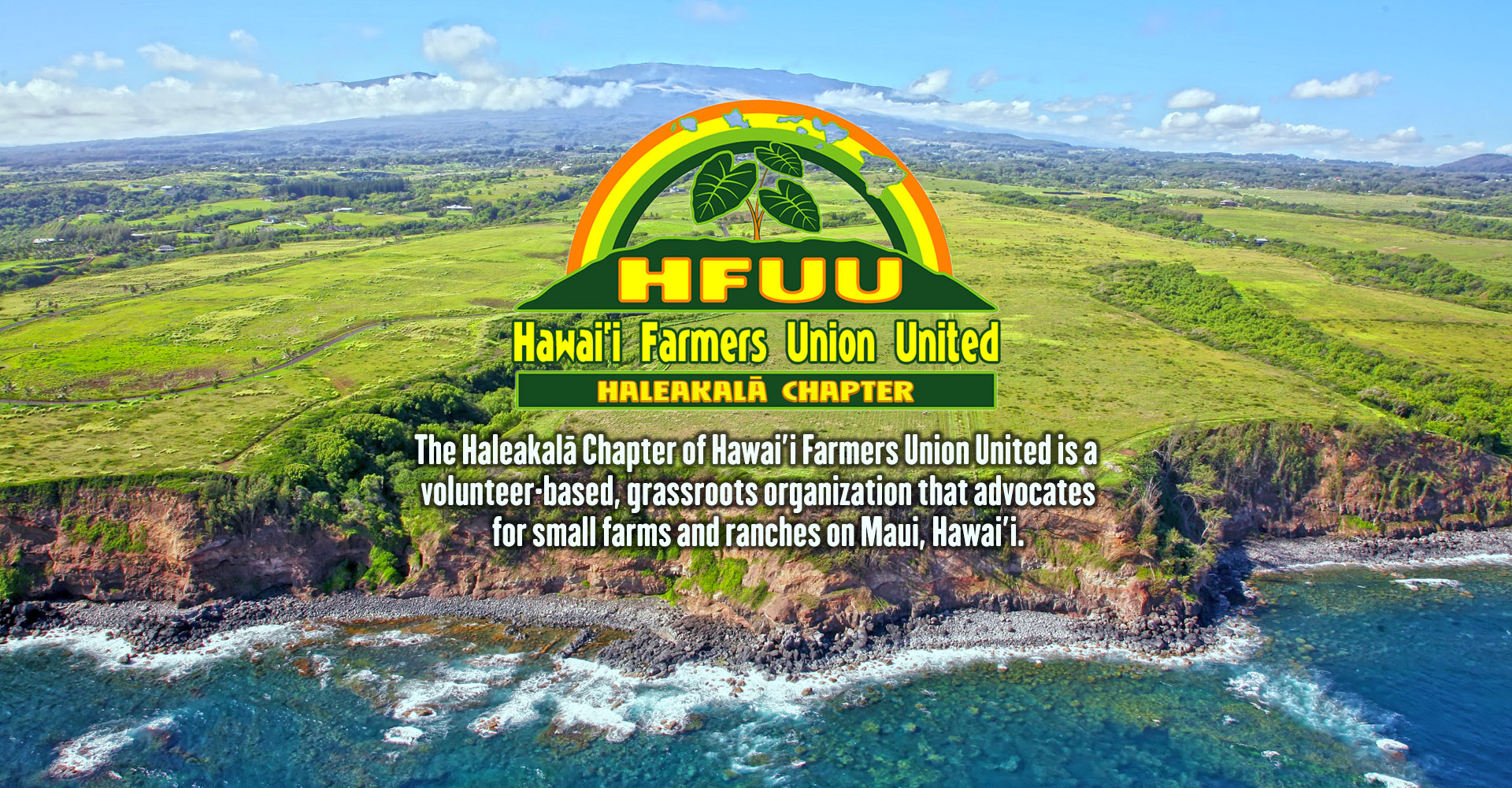 About
We are a local chapter of the Hawaii Farmers Union United (HFUU.org accessible from the HFUU logo) and the National Farmers Union. We meet once monthly in Makawao to promote the sharing of knowledge, resources, food, and community.  We typically have 50-100 people at our meetings, which are free, and all are welcome!  See our Meetings page for details. Enjoy our website, and feel free to contact us with any questions or comments!
Who Are We?
The HFUU Haleakalā chapter is dedicated to supporting local, community agriculture, and food production. When you join HFUU you are becoming a member of National Farmers Union which began in 1902 as an advocate for the family farmer, predating trade unions (which HFUU is not). We are advocates of agricultural education, legislation, & cooperation. Maui Haleakalā is a chapter of the Hawaii Farmers Union United which is a chapter of NFU.
HFUU Mission
Hawai'i Farmers Union United is affiliated with the National Farmers Union and is recognized and respected as a voice for farmers, ranchers, and fishermen throughout the Hawai'ian Islands.
Hawai'i Farmers Union United empowers its members to earn a prosperous living through regenerative stewardship of our lands, waters and communities.
HFUU Vision
We assert that a multitude of smallholder diversified family farms that implement regenerative techniques in growing and raising our food will create a resilient, vital and productive agricultural system to better feed Hawai'i's people.