Maui-Mauna-Kahalawai-Chapter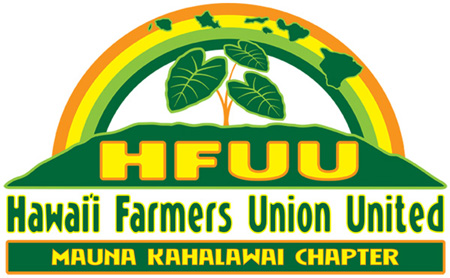 Chapter Notes: Commonly referred to as the "West Maui Mountains," Mauna Kahalawai is in fact a single mountain that spans across Maui's north, central, and west side communities. Our chapter serves farmers and community members within this district, which also includes the sacred Nā Wai ʻEha ("The Four Waters) that flow on the windward side of Mauna Kahalawai.
Despite a mild climate and year-round growing season, Hawai'i currently imports an estimated 90 percent of its food. We believe that a multitude of diversified farms that implement regenerative food production techniques will create a resilient, vital, and productive agricultural system to better feed Hawaiʻi's people.
We are proud to support HFUU initiatives including the Farm Apprentice Mentoring (FAM) program, Regenerative Business Development classes, and volunteer work days on local farms.
In addition, we host monthly locavore potlucks that include chef presentations, educational speakers, and networking opportunities.
You donʻt have to be a farmer to join us! Backyard gardeners, curious community members, and anyone who is concerned about where our food comes from are welcome.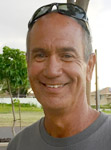 President, Bobby Pahia is the farm manager at Hoaloha Farms. The farm supplies its parent restaurant company Na Hoaloha Ekolu (Star Noodle, Old Lahaina Lūʻau and Aloha Mixed Plate in Lahaina, as well as Leoda's Kitchen &  Pie Shop in Olowalu, with several varieties of kalo and other crops. Raised in rural O'ahu, the green-thumbed Hawaiian moved to Maui in the 1980s to work for the University of Hawai'i's College of Tropical Agriculture and Human Resources. Today Bobby grows two-dozen heirloom kalo varieties on his Waikapū farm, including mana 'ulu, the popular Maui lehua, and the rare ele'ele naioea.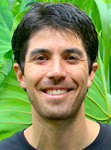 Treasurer, Brad Bayless' earliest memories include working alongside his grandma in the garden, which sparked his passion for all things horticulture. Many years later he was introduced to cannabis as a recommendation to help ease his chronic back pain caused by a bodysurfing accident in his early 20s. Experiencing positive effects of medical cannabis started a chain reaction of growing other edible crops, and eventually learning organic soil building and integrated pest management. Brad and his wife Lehia Apana are currently working to restore their property in Waiehu, which was previously in kalo production.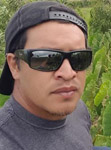 Director, Kepa Hewahewa is Co-Manager for the forestry department at Hōkū Nui Maui and Co-Owner of Kanu Ka ʻlke. Kepa believes "he kanaka hana ʻo ia no ke kaiaulu", he is a servant for his community. ʻOhana being first, Kepa strives to do the best for his community. What is the meaning of community? Serving not just the people, but strives to serve the microbes, the birds, the land, the ocean, the list can go on. His current kuleana is to Co-Manage a 19.4 acre out-planting site at a project dubbed Hōkū Nui Maui, whose long term goals is to re-establish a native habitat for native flora and fauna, while 4.9 of those acres will be put into a multi-story production agroforestry. Kepa is also working along side Hālau Keʻalaokamaile to out-plant 6 acres, a couple of those acres being planted to enhance cultural practitioner crops. Kepa's personal goal in life is to help other projects see that we need to value and mālama the things that mālama us.There is no separation between the earth and the humans. "If we can see that we need each other like a child needs his mother then I've did my job".