Maui-Mauna-Kahalawai-Chapter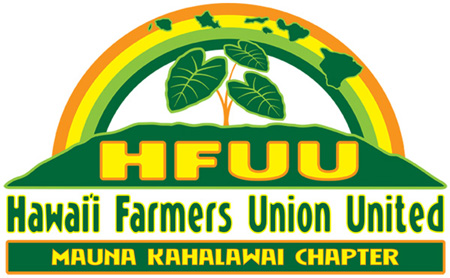 Chapter Notes: Commonly referred to as the "West Maui Mountains," Mauna Kahalawai is in fact a single mountain that spans across Maui's north, central, and west side communities. Our chapter serves farmers and community members within this district, which also includes the sacred Nā Wai ʻEha ("The Four Waters) that flow on the windward side of Mauna Kahalawai.
Despite a mild climate and year-round growing season, Hawai'i currently imports an estimated 90 percent of its food. We believe that a multitude of diversified farms that implement regenerative food production techniques will create a resilient, vital, and productive agricultural system to better feed Hawaiʻi's people.
We are proud to support HFUU initiatives including the Farm Apprentice Mentoring (FAM) program, Regenerative Business Development classes, and volunteer work days on local farms.
In addition, we host monthly locavore potlucks that include chef presentations, educational speakers, and networking opportunities.
You donʻt have to be a farmer to join us! Backyard gardeners, curious community members, and anyone who is concerned about where our food comes from are welcome.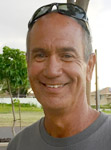 Interim President, Bobby Pahia is the farm manager at Hoaloha Farms. The farm supplies its parent restaurant company Na Hoaloha Ekolu (Star Noodle, Old Lahaina Lūʻau and Aloha Mixed Plate in Lahaina, as well as Leoda's Kitchen &  Pie Shop in Olowalu, with several varieties of kalo and other crops. Raised in rural O'ahu, the green-thumbed Hawaiian moved to Maui in the 1980s to work for the University of Hawai'i's College of Tropical Agriculture and Human Resources. Today Bobby grows two-dozen heirloom kalo varieties on his Waikapū farm, including mana 'ulu, the popular Maui lehua, and the rare ele'ele naioea.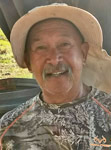 Board Member, Norman Abihai was born in Happy Valley Maui, and is farming up in Waiohuli, Kula Maui. His Business, EarlingGayle Farms, grows Kalo, Bananas, Mangoes, Avocado, Coconuts, and Assorted Vegetables. Norman has many years of experience in construction, but finds his current passion in farming.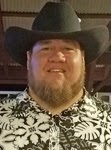 Board Member, Hoapili Ane, Hoʻoulu ʻĀina Farms and the Living Pono Project. Hoapili was born on Oʻahu and moved to Maui at the age of 10. He fell in love with farming and ranching while working on the Mendez Ranch and Haleakala Dairy. Through his farm Hoʻoulu ʻĀina Farms, Hoapili is dedicated to building food security in Maui by creating modern day Ahupuaʻa and food systems that take the teachings of the past to inform good farming practices in the present context. These include working as a community, living off of the land, understanding the mahina and how the moon cycles influence crop production, and developing financial models that support and connect farmers and consumers in their Ahupuaʻa and Moku.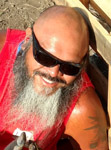 Board Member, Hanalei Colleado, is an avid farmer, fisherman, hunter & all that good stuff most locals learn to become proficient in while living on a rock. His luv for 'aina be a weighty matter to him as he understands the principles of sowing & reaping. Feed Good in da now & Reap a Great harvest for generations to come. As a minister of the gospel Hanalei is aware of da principle of No Tell Me You Luv. SHOW! For we all know, talk is cheap! He serves in an aggressive yet luv'ing way & lives to serve Him in you on His terms. After all, He's either Lord of All. Or, Lord of Nutt'in at all!