Hawai'i Island-East Hawai'i-Chapter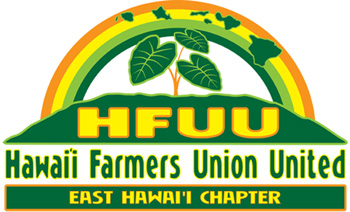 Chapter Mission: As a Chapter of the larger Hawaii Farmers Union United State organization, we are in alignment with State and National Mission Statements. These largely revolve around
Supporting Family Farms
Promoting Regenerative Agriculture
Our Chapter's focus is to gain critical mass in membership. We believe we need a stronger voice in the legislature and all political arenas, and to do that, we need numbers in membership. An organization with thousands of members is impossible for any politician to ignore.
Farmers are an endangered species, so we are open to anybody and everybody that has an interest in agriculture, especially food production. Everybody on some level is engaged in agriculture and we aim to make that something that can bring us all to the table to work together.
We are non-dogmatic in our beliefs, we promote solutions and lead by example. Instead of saying "no, you can't do that", we demonstrate "this is what works for me". Our aim is to share and lift each other up.
We strive to offer value to our membership by publishing a monthly newsletter, negotiating with local businesses to extend discounts, hosting super fun quarterly potluck meetings, facilitating farm engagement opportunities, and in general, just making agriculture attractive so it can grow!
Meeting Schedule: Quarterly
Meeting Time: Varies*
Meeting Location: Varies*
*Subscribe to our newsletter to be notified of the time and place of upcoming meetings, potlucks and educational events.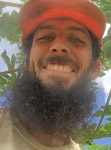 President, Eric Drake Weinert Jr. was born to legendary fruit tree propagator Eric Sr. in an orchard on the Big Island of Hawai'i. Drake loves building machines that build machines and studied Computer Science when he realized that the best artificial intelligence software is that which mimics nature. He has been the most persistent Korean Natural Farmer and has now inherited much kuleana to spread the microbes to the world. He joined HFUU because he believes all farmers need a space to come to the table around good food. We are an endangered species and we need to create love with one another to sustain all humanity.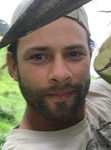 Vice President, Yuri Zhuraw, is a graduate of UH Hilo college of Agriculture and specializes in tropical fruit and, in particular, coconuts. Yuri has been farming on various properties in Hamakua for almost ten years. A pioneer of local business entrepreneurship, Yuri has helped organize and educate many young farmers. As part of HFUU, Yuri hopes to build legislation that encourages local business and production.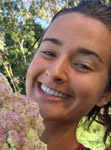 Secretary, Jess Sobocinski, is a school garden educator and ecological literacy specialist and has been working in schools on the Big Island since she moved to Hawaiʻi after graduating from Indiana University in 2013. Growing up in Indiana, Jess developed a passion for growing food as a tool for building community and connecting people with the natural world that sustains us all.  As part of HFUU, Jess hopes to help expand local food production and support beginning farmers!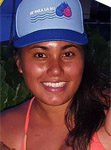 Treasurer, Aleysia-Rae K. Kaha, is very happy to serve the East Hawai`i Chapter Board as Treasurer.  She currently works with UH Hilo's College of Agriculture, Forestry, and Natural Resource Management as an embedded advisor, working with the students to make stronger connections within their college and community. Aleysia and her family own and are cultivating a 1-acre homestead, and also participate and support various other agricultural programs.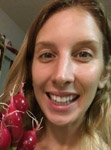 Board Member/Communications Chair, Briana Rodrique has been a substitute teacher since 2014 and has lived and worked on a few Big Island farms. She became interested in farming and sustainability after moving to Hawaii from Florida, and hopes to one day own and operate a permaculture farm with her husband, Jake. Briana is currently taking classes in entrepreneurship and would love to help others begin the process of becoming self-employed in their own business ventures.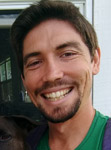 Board Member, Jake Rodrique was born on Maui and attended Lahainaluna High school, where he developed a deep-rooted passion for agriculture. He holds a bachelor's degree in general agriculture from UH Hilo, with an emphasis on regenerative agricultural practices, as well as a permaculture design certificate from Geoff Lawton. He has used this knowledge to consult several small farms on Maui, the Big Island, and Oregon. His passion for agriculture has driven him to strive for solutions to improve Hawaii's food security, which lead him to his current graduate research on waste management utilization and the effects of fungal growth in worm castings at UH Hilo. He believes that, if we work together, Hawaii has the potential to be 100% agriculturally independent.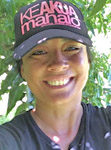 Board Member, Ala Keolanui, was born and raised on Hawai'i island and grew up in Keaukaha. Her Dad saved up enough money to buy land in Waiakea Uka to run a small-scale cattle operation to feed his wife and seven children. Ala spent most of her childhood on this land and it exposed her to the outdoors. She admits she was never really into 'farming' until she met her husband 11 years ago, and he supported her in leaving her job at a prestigious school to work with him on their farm, OK Farms. Ala has been at OK Farms for the past four years supporting her husband, managing tours that come to the farm, running the gift shop, developing markets for spices and marketing the farm products general.  Ala is looking forward to growing and learning with HFUU and HFUU East Hawai'i Chapter 'ohana.  Mahalo piha!