ABOUT
Hawai'i Farmer's Union United
HFUU Mission is to advocate and create vibrant and prosperous agricultural communities for the people of Hawaiʻi Nei.
We assert that a multitude of smallholder diversified family farms that implement regenerative techniques in growing and raising our food will create a resilient, vital and productive agricultural system to better feed Hawai'i's people.
HFUU is composed of 16 Chapters across the Hawaiian Islands. We are represented with a seat on the Hawaiʻi Board of Agriculture.
Our Members are Farmers Union made up of farmers, gardeners, and folks that purchase and consume locally produced products!
We are a grassroots producer-driven organization with leadership demonstrating support for family agriculture as the basis for thriving rural communities. Those communities, in turn, are vital to the health and economic well-being of the entire U.S. economy.
The key to our success and credibility has been Farmers Union's grassroots structure in which policy positions are initiated locally. Whether the issue is food safety, dairy, specialty crops, trade or any other item facing America's family farmers – Farmers Union listens to its members.
Our membership includes family farmers, fisherman, ranchers and consumers in all 50 states. Farmers Union has 25 state/regional organizations but even in states where there is no formal state organization, you're likely to find Farmers has a presence. If you are from one of these states, join as a member of the national organization.
A Foundation and a Farm Advocacy Organization
We are One Body with Two Arms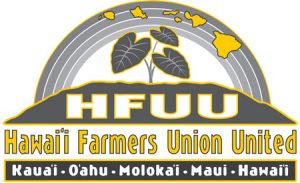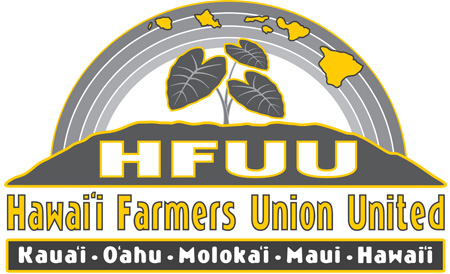 Hawaii Farmers Union United: Our farm advocacy membership organization whose focus is on legislation, education, and cooperation. As a 501c(5) non-profit, any donations to the farm organization administration and activity are a business write off.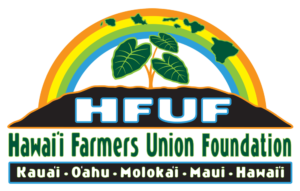 Hawaii Farmers Union Foundation: We are a 501c(3) non-profit charitable and educational outreach foundation. All donations made to the foundation are tax deductible.
National Farmers Union (NFU)
The National Farmers Union was founded in 1902, Farmers Union has a rich history and a bright future. Farmers Union continues to be the nation's premier farm organization dedicated to family farm agriculture, cooperative businesses, and rural communities.Thoughts from our members:
"Farmers Union has been a good advocate for rural America."
"I feel like I found my voice."
"I appreciate the lobbying to support farmers and ranchers."
"Farmers Union has shaped me into a mature adult and is one of the best organizations that can be found."