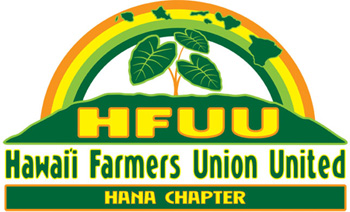 Chapter Notes:

The Hana Chapter serves farmers in the East Maui communities of Keanae, Hana, Kipahulu and Kaupo. With its remote location, East Maui relies on a self-sufficient agricultural lifestyle, with abundant production of vegetable crops and fruit orchards, as well traditional taro farming, and many tropical flower farms. The opportunities and challenges are unique for East Maui farmers, and we welcome everyone to join the chapter to share knowledge and experience, and work together to support the needs of our farmers. Issues that we address include support for the Hana School garden, invasive species information, and cooperative marketing. We sponsor workshops on farming methods and soil health. Hana Chapter addresses rat lungworm disease response in East Maui through the East Maui RLW Task Force, and offers farm visits to help growers with slug and rat vector control.
The Hana Farmers Market is a project of the Hana Chapter. The chapter is also taking the lead in the design and development of a community certified kitchen and ag processing facility in Hana. 

Meeting Schedule: General membership meetings and board meetings are usually held bi-monthly on alternating months, but schedules may vary. Subscribe to the Hana Chapter email newsletter to be notified of meeting dates.
Meeting Time: Typically 4:00pm.
Meeting Location: General membership meetings rotate among member farms, with farm tours and locavore potlucks.
Farmers Market: Hana Farmers Market is held in Hana Town every Friday from 3-5 pm.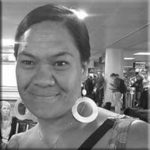 President, Fawn Helekahi-Burns is a talented musician, farmer, and Director for UHMC Hāna Education Center. Her farm Koali Kine began in 2004 on her family's land, and provides fresh fruit, plants and flowers to the Hāna community every Friday at the farmers market. Koali Kine is a 7th generation family-owned and operated farm in the district of Koali. Located on family lands passed down from King Kamehameha III, Fawn Helekahi and Paulo Burns 'ohana work together to share their farm fresh produce and products with the Hāna community each week at the market.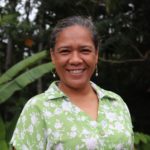 Secretary, Lehua Park - Kūpuna Coordinator at Ma Ka Hana Ka Ike, a vocational training program for K-12 youth. Lehua is Secretary of HFUU Hana Chapter and is very involved in her East Maui Community, advocating for farmers every day.
Director, James Stolte and his wife Emily are the farming couple behind Aloha 'Āina Adaptogenics and their new venture, Roots & Shootz Farm. Focused on bringing fresh, nutrient-dense food and plant medicine to the Hāna community, Roots and Shootz began in November of 2021. Their gardens provide organic ingredients found in their Aloha 'Āina Adaptogenics – food, mind and body care – products.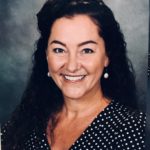 Vice President, Gina Lind - After growing up farming and raising animals with Eunice and Greg Lind Sr. in Kipahulu, Gina and Greg decided to carry on the tradition by starting their own farm.  They believe farming and fishing allows them an opportunity to teach their children hard work and sustainable agricultural practices. Gina is also a long-time teacher at Hana School and aims to pass on her skills and trade by providing educational field trips and student work opportunities on their farm.  With the onset of the pandemic, the Lind 'ohana pivoted their business from supplying outlying restaurants, to providing food for their own community.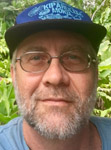 Treasurer, Scott Crawford has worked as the Executive Director since 2002 for the Kipahulu Ohana, a Hawaiian nonprofit which operates Kapahu Living Farm, a traditional wetland taro farm managed through a partnership agreement with Haleakala National Park; and also operates Kipahulu Kitchen, the only shared-use (and off-grid) certified commercial kitchen in East Maui. Scott also serves on several other boards including the Hana Cultural Center and Museum, Na Mamo O Mu'olea and Ke Ao Hali'i. Scott is originally from Colorado, and plays bass guitar.