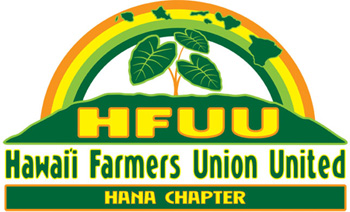 Chapter Notes: The Hana Chapter serves farmers in the East Maui communities of Keanae, Hana, Kipahulu and Kaupo. With its remote location, East Maui relies on a self-sufficient agricultural lifestyle, with abundant production of vegetable crops and fruit orchards, as well traditional taro farming, and many tropical flower farms as well. The opportunities and challenges are unique for East Maui farmers, and we welcome everyone to join the chapter to share knowledge and experience, and work together to support the needs of our farmers. Issues that we address include support for the Hana School garden, invasive species information, cooperative marketing, and "made in Hana" branding. The Hana Chapter has also taken the lead in rat lungworm disease response in East Maui, including forming the East Maui RLW Task Force and offering farm visits to help growers with slug and rat vector control.
Meeting Schedule: Our general membership meetings are held every other month on the first Wednesday of the month (February, April, etc.). Our chapter board meetings are held on the first Wednesday in alternating months.
Meeting Time: Usually 4:00pm, but sometimes 5:00pm
Meeting Location: General membership meetings rotate among member farms, with farm tours and locavore potlucks. Board meetings are usually held at Hana Farms (2910 Hana Hwy).
Farmers Market: Hana Farmers Market Online, order at https://hanafarmersmarket.org for drive-thru pickup at Travaasa Hana Hotel every Friday afternoon from 2-4pm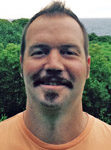 President, Matthew Van Paepeghem, is the manager at Mama'alawe Farms where they mainly focus on fruit and have over 30 varieties of fruit trees primarily focused on Durian and Citrus. At Mama'alawe Farms we do everything organically and hope to be in full production in the next few years. Matthew has been at the farm for the last 8 years after the previous 15 years in corporate sales.
Director at-large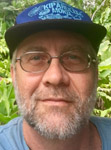 , Scott Crawford has worked as the Executive Director since 2002 for the Kipahulu Ohana, a Hawaiian nonprofit which operates Kapahu Living Farm, a traditional wetland taro farm managed through a partnership agreement with Haleakala National Park; and also operates Kipahulu Kitchen, the only shared-use (and off-grid) certified commercial kitchen in East Maui. Scott also serves on several other boards including the Hana Cultural Center and Museum, Na Mamo O Mu'olea and Ke Ao Hali'i. Scott is originally from Colorado, and plays bass guitar.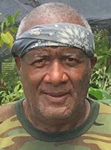 Vice President, Robert Boudreaux, is owner of Haloa Farms in Hana with a primary crop of cacao and over 15 varieties of fruit trees. He grew up on an organic, diversified farm in California's Sonoma County, and learned regenerative agricultural practices from his grandfather. As a Future Farmer member through high school and college he put his background into practice operating a successful Hereford cattle ranch and vegetable truck farm for 20 years. He purchased land in Hawaii in 2000, and his product line of Hana grown and processed chocolate debuted in 2018 and will be marketed in select locations on Maui in the Spring of 2020.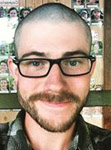 Treasurer, AJ Murray, grew up in Florida and has been living in Hana since early 2016. He and his partner Tessa have been Managing Hana Tropicals, a small tropical flower farm, for the last two and a half years. When he isn't working on the farm you can usually find him running around with his dogs or spearfishing down at the beach.