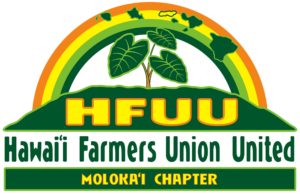 Chapter Notes:
Meeting Schedule:
Meeting Time:
Meeting Location:
Farmers Market: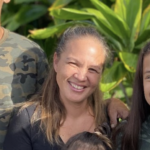 Vice President - Kilia Purdy-Avelino is a 4th generation homesteader of Hoʻolehua, Molokai. She is married to Justin Kawaiʻaeʻa Avelino of Hilo and has four daughters. She graduated from Molokai High School and continued her higher education at the University of Hawaiʻi Hilo, Ka Haka ʻUla O Keʻelikōlani earning her Bachelors in Hawaiian Studies and her Teacher Certification and Masters degree in Indigenous Language and Culture Education. Kilia is currently a student of Chaminade's Doctorate of Education in Organizational Leadership for Adaptation and Change with a focus on Indigenous Leadership.  
Besides her passion for cultural education, Kilia is actively involved in her community serving on her homestead association board and volunteering in conservation and community efforts. Exiting the public school sector and homeschooling her own keiki in 2011, she co-founded OLA (ʻOhana Learning Alliance) Molokaʻi, a not-for-profit program for homeschooled keiki and their ʻohana and continues to voluntarily run the program.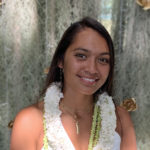 Treasurer - Lexis Maire Kalawe was born and raised on Hawaiian homestead. Throughout her life she has always noticed the mismanagement and miscommunication of land use.
She is dedicated to healing the land from the soil to sky together as a community.