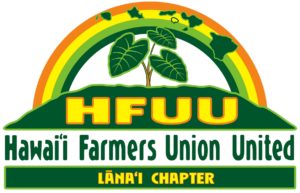 Chapter Notes:
Meeting Schedule:
Meeting Time:
Meeting Location:
Farmers Market: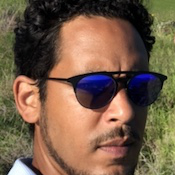 President/Treasurer - Negus Manna, a farmer on Lāna'i, is known simply as Manna (Mana). He has been continuously studying agriculture in the Hawaiian Islands and has several years of growing experience within Maui, Oahu, and Lāna'i.
Manna is a graduate of the 2021 Farming Apprentice Mentorship (FAM) program spearheaded by the Hawaii Farmers Union United (HFUU) with a focus on regenerative and organic farming. Before that, he earned a degree from the University of Hawaii-Manoa campus in Interdisciplinary Sustainability Studies with a focus on environmental sciences and policy.
Manna is interested in being a catalyst for positive change in Hawaii's food system by supporting our local farmers with unique and emancipated concepts that benefit our community's future developments.
Vice President - David Embrey
Secretary - Karen de Brum