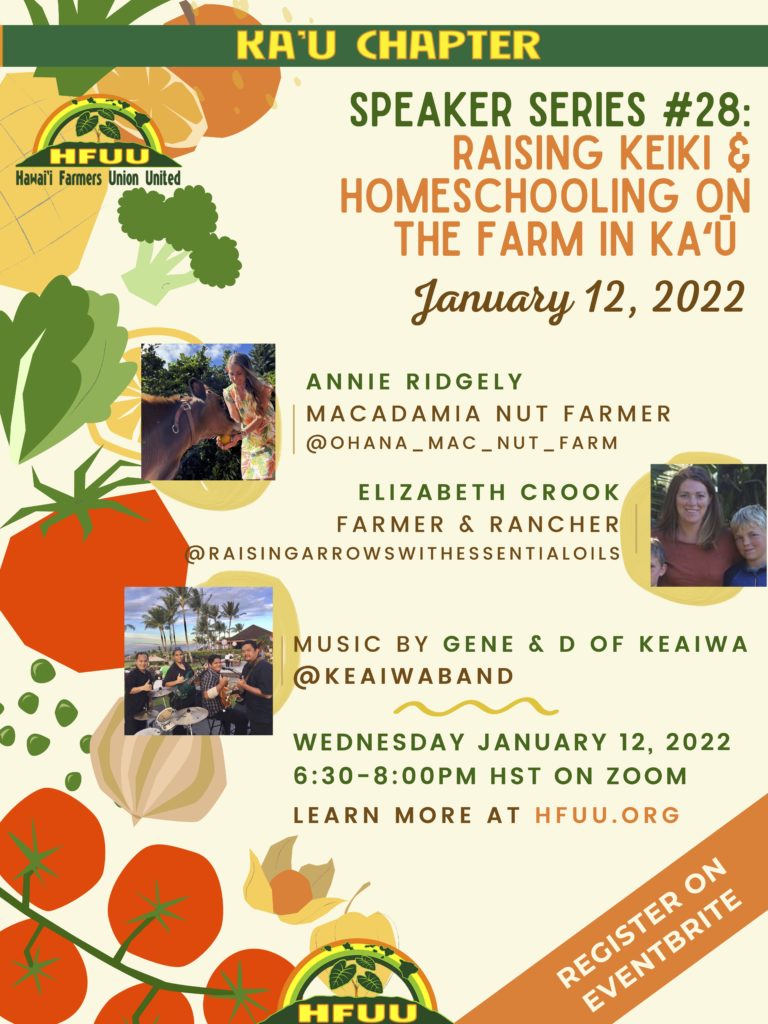 Music & Speaker #28: Raising Keiki & Homeschooling on the Farm in Ka'u with Annie Ridgely & Elizabeth Crook, Music by Gene & D of Keaiwa
Annie Ridgely @Ohana_Mac_Nut_Farm | Mac Nut Farmer | We are a family of six who grow, farm, process, and press the macadamia nuts on our twenty five acre farm to make pure, premium oil for your skin. We love what we do and we enjoy doing it together. We operate our farm using solar energy and use natural farming methods to maximize sustainability. Our mission is to bring a superior quality product that is farmed naturally and sustainably, used as a pure ingredient skin care product for men and women of all ages, to Shine Naturally in their own skin. All ingredients are sourced right here on our farm, produced in small batches, and are a clean alternative to synthetic ingredients and injections, that makes you feel beautiful naturally, without harming the earth, your skin, or any animals.
Elizabeth Crook @RaisingArrowsWithEssentialOils | Farmer & Rancher | I'm a Mom of 5. I've been on the Big Island for 6 years on our orange orchard. We sell a variety of products: beef, honey, goat milk products, oranges, produce, and doTERRA. Check us out!