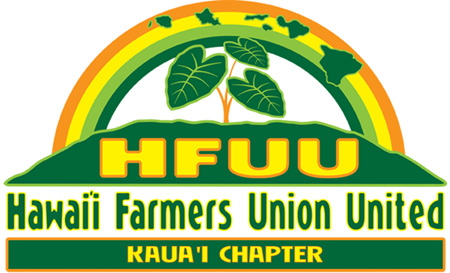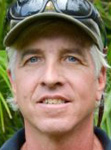 President - Ray Maki 's company, Permaculture Kauai, has been focused on commercial organic agriculture, agroforestry, permaculture, and promoting sustainable Ag practices in Hawaii and internationally for the last 21 years. Ray Maki is a certified permaculture designer, consultant, and educator, and also a certified IMO (indigenous microorganism) practitioner.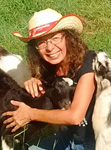 Vice President - Anny Bruch is an international development professional with 25 years of experience with agricultural and community development projects in the Americas. Her expertise in evaluation, NGO management and training has served many organizations. Anny has a farm on the Hawaiian Island of Kauai, serves as Vice President and Treasurer for HFUF (Hawaii Farmers Union Foundation), and is certified in KNF (Korean Natural Farming).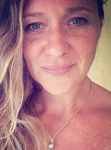 Secretary - Bryna Rose Storch operates Lanipo Farm, her family farm in Olohena, Kauai. Bryna has been farming for over 10 years, learning from seasoned farmers across Hawaii, Tahiti, Rapanui, Mexico and Ireland. She currently believes most problems can be solved with water, fire, sunlight, composting, a sharp shovel, the right plant, a proper fallow, sharing fairly and a good cookie. She thinks work parties are the best way forward. When she grows up, Bryna hopes to be a writer and a farmscape designer, in the meantime she loves to plant strawberries in unexpected places.