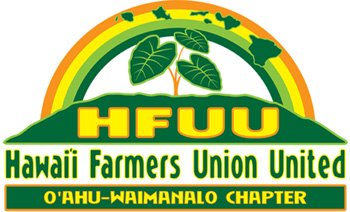 Chapter Notes: The Waimānalo Chapter was established in 2016 as a collective of farmers whose goal is to gather community to spread the awareness of regenerative farming, renewable energy, and aloha 'āina practices that may benefit our local family farmers for now and future generations.
Meeting Schedule: Membership meetings will be held every other month and times and locations will vary. Active members will be notified by email.
Waimanalo Chapter Leadership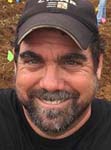 President, Ted Radovich - Born and raised in Waimānalo, Dr. Ted Radovich is an alum of Future Farmers of America and the Peace Corps where he served as an agroforestry volunteer in West Africa. An extension specialist in the College of Tropical Agriculture and Human Resources with research and teaching appointments, he leads the sustainable and organic farming systems laboratory, teaches several courses and oversees 4 acres of certified organic land. His current state-wide program is focused on understanding how crop yield and quality can be optimized in agricultural systems that reduce reliance on conventional chemical inputs and increase use of ecological farming practices.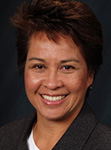 Director, Mary Oneha - Dr. Mary Frances Oneha was born on Oʻahu and raised on the North Shore, in the community of Waile'e. She has worked in community health centers since 1992 and has served as the Chief Executive Officer of the Waimānalo  Health Center since 2012.  She is committed to providing opportunities for communities to thrive through efforts that support improving health and well-being. Recognized as a Patient Centered Medical Home Level 3, Waimānalo Health Center offers the spectrum of healthcare services including primary care, dental, behavioral health, traditional Native Hawaiian healing, vision, care coordination, transportation, outreach and eligibility, and youth and young adult services.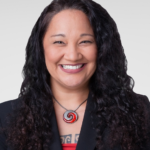 Director, Dr. Maile Tauali'i received her PhD in Health Services, with an emphasis in Public Health Informatics and Public Health Genetics, from the University of Washington, where she also completed her Master of Public Health in Social & Behavioral Sciences. Dr. Tauali'i established the world's first global Indigenous Master of Public Health degree program and was awarded the University of Hawaii, Board of Regents Excellence in Teaching Award. Her federal commitments include serving as a member of the National Advisory Committee on Racial, Ethnic, and Other Populations, U.S. Census Bureau, a member of the National Institutes of Health, PhenX Working Group on Social Determinants of Health, and the All of Us Research Program Biospecimen Access Policy Task Force. serves as an assistant clinical investigator for Hawaii Permanente Medical Group, the state's largest multispecialty group practice. She and her husband, five children, and three dogs live on 20-acre food forest in Waimanalo with their 'ohana, who aim to feed the community traditional, plant-based food from the land.