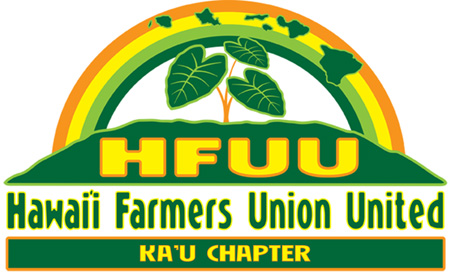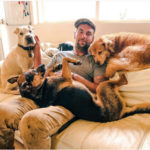 President, Matt Drayer and wife Andrea run Ancient Valley Growers farm in Pahala, Hawai'i, specializing in vegetables and mamaki plants. Previously a professional chef for a decade, Matt enjoys working with food and sharing his crafts of farming and cooking to those who want to learn.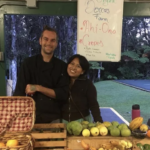 Vice President, Andrea Drayer was born and raised in Mexico and moved to Canada in 2016 to learn English by working with kids.
She is a graduated engineer who now enjoys growing Mamaki in Ka'u with her husband and 5 dogs. She never thought Hawaii would adopt her and can't think of any other place where she would rather be. "I am so lucky the 'aina provides us with so much,  so grateful to work with amazing people and my husband Matt who thought me what I know about plants and how to help them grow. He showed me a more sustainable and healthier way of life; I never imagined to be growing my own vegetables; there is not a better feeling than harvesting what you eat. Thanks to HFUU we have expand our friends and sharing so much with other people who shared our vision on helping the farmers make my hearth so warm and happy."