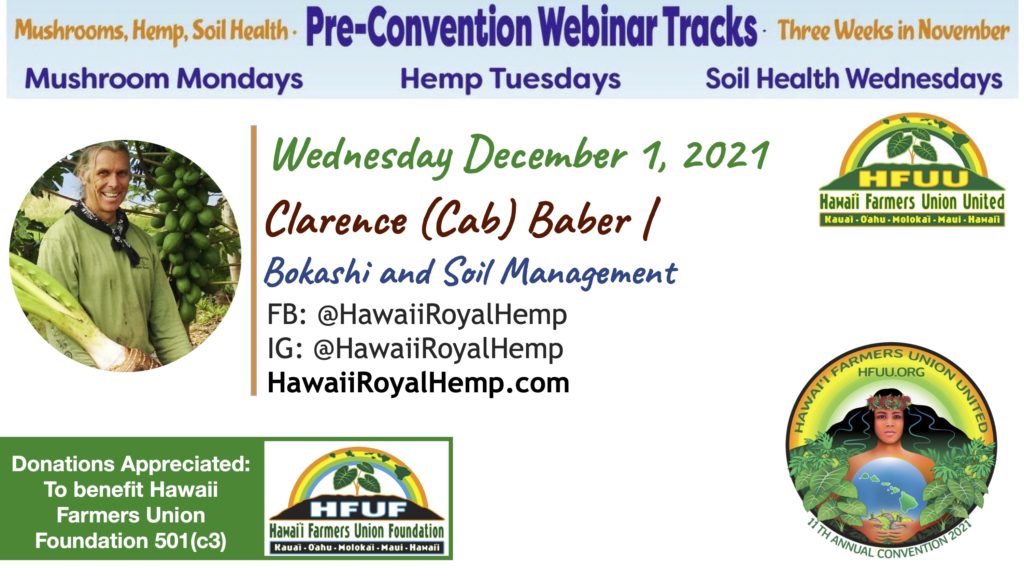 Pre-Convention Webinar #9: Bokashi and Soil Management with Clarence (Cab) Baber
Clarence Baber has been practicing regenerative farming in Hawaii for 40+ years. He co-founded the Hawaii Organic Farming Association and had the first CSA on the island in the early 1990s, which fed 50 families. Cab was the first regenerative farmer in the Waimea Lalamilo farm lots, operating the largest organic tomato operation in the state. He's been a pioneer in the modern use of microorganisms and fermentations in regenerative agriculture, making a soil probiotic, Bokashi, for 25+ years.
His Kohala farm was awarded the first hemp license in the state and Cab integrates poly cropping of food into the hemp crops. He's a passionate believer in food sovereignty and, whenever possible, encourages people to grow their own food.