2021 HFUU 11th Annual State Convention
Celebrating Local Agriculture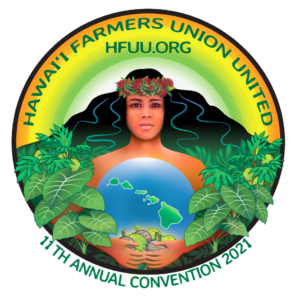 A Message from the HFUU President:
We have decided to make our convention this year a 'Donation Only' event. We want to outreach all of this valued information and training to as many as possible.
With that said our annual convention has historically been our main fundraiser for the operations of our organization throughout the year. What we will do is place buttons throughout the convention time and would encourage all that have the wherewithal to donate to do so as generously as you can.
As farmers and leaders we value and appreciate our ability to bring these presentations and programs to our community, and look forward when we can all meet physically once again. Mahalo Nui for your continued support of our efforts.
Be well. Stay positive and test negative.
Aloha, Vincent Mina | President HFUU/HFUF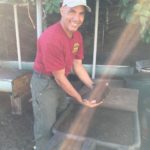 Thursday December 9, 2021
Saturday December 11, 2021