Thursday, Nov. 12 at 3:45 PM: Chef Demos Group 1
Lee Anne Wong ~ Farm Fresh Breakfast
Larry Duran: Chef at Maui Bees ~ Pumpkin Agnolotti with brown butter, sage, and cream
Lee Anderson ~ Coconut Milk Poached Fresh Catch
BIO: Lee Anderson is the Executive chef and owner of Sugar Beach Events on Maui, Hawaii, an internationally recognized ocean front catering venue. She arrived on the island of Maui in 2004 joining the management team of the prestigious Wolfgang Puck restaurant, Spago at the Four Seasons Resort. Working with award winning chefs de cuisine, Adam Condon and Cameron Lewark proved inspirational and pushed her to her dream.
In 2007, she launched Aloha Events catering company. It was here that she made a name for herself within the culinary circle and established herself as a leader in the catering community. Aloha Events was a stepping stone to the bigger picture which is now Sugar Beach Events.
Thursday, Nov. 12 at 5:15 PM: Chef Demos Group 2
Marc McDowell ~ Sixty-two Marcket Making Fresh at 62 Marcket Restaurant
BIO: Trained at the prestigious Culinary Institute of America in Hyde Park, New York, Chef Marc McDowell has a background in French cooking, specializing in a fusion of exotic herbs and spices with fresh Hawaiian ingredients to create new flavor profiles for the palette. He has over 20 years of culinary experience on this island ranging from senior culinary positions at Grand Wailea Resort, Executive Sous Chef at the Ritz-Carlton Kapalua, Executive Chef at Makena Beach and Golf Resort and Haliʻimaile General Store. Chef Marc is also a Certified Master Gardner who understands intimately how to maximize the organic seasonal offerings that are grown by local farms. Scratch ingredients, fresh produce, in the combination of the magic of culinary art, topped with passion and "Making Dreams" spirit, these are the secret recipes of Chef Marc.
Angel Green: Ulu Benedict with Hollandaise
Linda Gehring: Hawaiian Style Cooking Classes Quick Fermentation
Friday, Nov. 13 at 3:45 PM: Chef Demos Group 3
Mark Noguchi: Baked 'Ulu Fries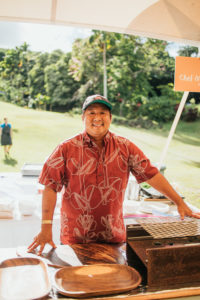 BIO: Mark "Gooch" Noguchi cooks from an 'āina-based perspective, connecting food to its source to build community. An approach he learned from hula Halau o Kekuhi, it's defined his innovative restaurant offerings like He`eia Kea Pier, MISSION Social Hall; Cafe, and his current Pili Group, a non-traditional food concept interweaving community, education and food. A graduate of the Culinary Institute of America, 2019 Omidyar Fellow, Mark is now a Food; Sustainability Curriculum Specialist at Punahou School.
Junior Ulep ~ Westin Hapuna: Charred Octopus, Ulu Brava, Big Island Fern Salad, Olena Aiolij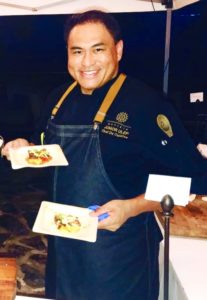 Octopus is braised for 1 hour then seared with smoked paprika and garlic. Served with Merida Restaurant garden crispy 'ulu with olena aioli. Served with Big Island fiddle head fern salad with sweet onions and Waimea ripe tomato tossed with white balsamic vinaigrette.
BIO: Chef Junior is currently Chef de Cuisine at Meridia Restaurant located at the Westin Hapuna Beach Hotel. He and his culinary team prepare and create Mediterranean cuisine using the freshest products the Big Island and Hawaii has to offer.
Junior is a native of Hawaii and is from the North Shore of O'ahu. His love for cooking started when he was a child watching his Mom & Dad cook at home. His culinary upbringing is influenced by his cultural background which wa inspired by his parents. His experience is filled with top name restaurants in Hawaii. Ke'olu Clubhouse and the Ulu Restaurant at Four Seasons Hualalai Big Island, The former Fine Dining Room at Four Seasons Lodge at Koele and former Ihilani Restaurant at Four Seasons at Manele Bay on the island of Lana'i, Rays on the Bay Restaurant at the Sheraton Kona Resort and Spa Keauhou Bay Hotel, Manta Restaurant at Mauna Kea Beach Hotel, Autograph Collection, The Canoe House Restaurant at the Mauna Lani Bay Hotel & Bungalows, and the Winchester Inn Restaurant in Ashland Oregon.
Such opportunities with a vastly different range of cuisine and cooking styles has thought him to keep an open mind for nourishing a creative edge for new and exciting dishes. Part of his success is incorporating the local flavors and including fresh ingredients from farms here on Hawai'i Island. He's full of Aloha and his goal is to make the Meridia Restaurant a recognized name in Hawaii and internationally. Whether its breakfast, lunch or dinner, try one of his signature plates and you will get to know him better from the distinct flavors he adds in his dishes.
Matt Drayer ~ Ancient Valley Growers LLC: Seared Kauai Shrimp with Roasted Root Vegis, Butternut Cream with Mamaki Reduction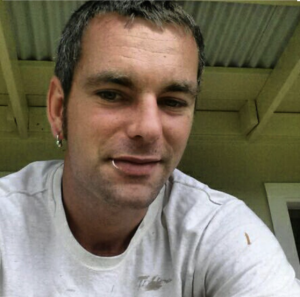 As a new mamaki farmer, I decided to showcase the mamaki plant in particular. Every ingredient in my presentation is local to the islands or grown by our farm.
BIO: I am a chef turned farmer from Sonoma county. My love for clean food and nature has taken me from the kitchen to the farm. Feeding people will always be what I do in one form or another.
WEBSITE: Ancient Valley Growers
FACEBOOK: Ancient Valley Growers
INSTAGRAM: Ancient Valley Growers
Dan Robayo ~ Magics Beach Grill: A Taste of the Big Island > 'Ulu Croquettes with Local Mushrooms, Puna Goat Cheese-Kabocha Puree & Pea Shoots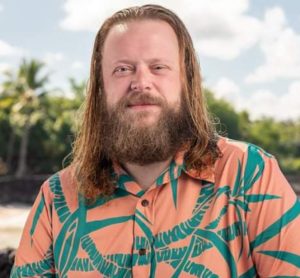 Panko breaded 'Ulu rolled with Lavender and Garlic, paired with gently sautéed local Lions Mane, Oyster and Ali'i Mushrooms on a Puna Goat Cheese-Kabocha Puree, garnished with local Pea Shoots

BIO: A lifelong chef, Dan Robayo builds relationships both in restaurants and in fields through the inherent wisdom of food and agriculture. Early on, his cooking was influenced by his father's Venezuelan heritage and his mother's Southern upbringing, and food was the reason for getting the family together. At an early age he found joy by being in the kitchen and as a small child would wear his father's chef apron and toque just to feel more authentic as he would make his younger sister breakfast in the morning. This young love of all things culinary translated to a lifelong love affair with the kitchen, agriculture, and community. His inherent belief in supporting his local agricultural surroundings and steadfast adherence to the "think global, eat local" mindset has taken him to some of the top kitchens in almost every corner of America.
From the highly awarded and nationally recognized Millie's Diner in Richmond, Virginia to the iconic farm-centric restaurant 3 Sheets at the Harbor in Portland, Oregon, Dan has built a reputation as an ambassador of local agriculture wherever he has gone. By using ingredients grown around him and working so closely with local farmers, ranchers and fishermen, he has created countless memorable dishes and menus showcasing his innate ability to think outside the box. As the opening Executive Chef and Culinary Director for local favorite Magics Beach Grill in Kailua Kona, he works with what may be the country's most diverse agriculture to both defy expectations and to hone Big Island classics. He has partnered with the Chef Hui foundation as an 'Ulu brand ambassador and represents the Hawaii 'Ulu Co-op on Big Island showcasing 'ulu prepared in countless different ways on both his restaurant menus and for demos around the island to raise awareness with the intention of supporting the Big Island community with Big Island agriculture.
"I truly believe what comes from the earth brings people together," says Chef Dan. "Community can be found in something as simple as sharing a table, and at the end of the day, that is what is most important. Remembering the how and the why we gathered. Memories around a table with ohana will last a lifetime." Dan lives on a lychee farm in Kealakekua with his wife Katie and their 2 young children, Mikah Hisao and Aria Susana. When not in the kitchen you can normally find him in the ocean, hosting BBQs at his home for his restaurant staff, or buried in a book.
FACEBOOK: The Daddy Chef
INSTAGRAM: The Daddy Chef
LINKEDIN: Dan Robayo
Friday, Nov. 13 at 5:15 PM: Chef Demos Group 4
Chef Chris Galindo: Hawaii Beef, Latino Flavors
In my video, I will be giving a demonstration on braising local, grass fed short ribs and finishing them in a Latin inspired dish.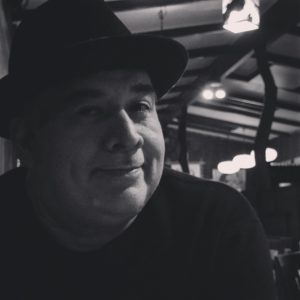 BIO: While growing up in California, Chef Chris' family heritage shaped his culinary path in which he currently journeys. Recollections of sitting in his grandmother's taco truck in the 70's, spinning around on a barstool in her roadside diner, and the aromas from layers of flavors in her nine day molé are forever etched on his heart and fuel his desire to follow in her footsteps. Although he has sojourned several cuisines as a cook, come chef, at Four Seasons on the Island of Lana'i, the legendary Mauna Kea Hotel here on the Island of Hawaii as well as opening two restaurants at Hapuna Beach Hotel and the Mauna Lani Hotel by Auberge, Chef Chris knows that his craft is deeply rooted in the path that was blazed before him by his family in Latino cuisine. "Before Covid, month after month, new restaurants would open and were all similarly themed. There's a big gap in the culinary culture here in Hawaii. I believe we are in need of a great Latin dining experience in our Islands."
During this pandemic, Chris has created a grassroots level dining experience that allows families an opportunity to garner a Latin-inspired "Takeaway Gourmet" meal kit in which they heat up, plate and share his creation with their families. "It's an opportunity, one bite at a time, to portion out those memories that have left an amazing impression on my life."
---
Chris Damskey: Roasted Carrot Salad, Avocado, Sprouts & Seeds
Cooking Demo for a simple local salad featuring local big island grown produce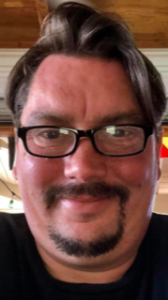 WEBSITE: The Club at Hokulia
FACEBOOK: Chris Damskey
INSTAGRAM: Chefchrisdamskey
Sasha Leitner: Coconut Curry Kabocha Soup and Kabocha banana bread with coconut flour.
Danny-Boi Cottrell: Jungle to Table Garlic Hawaiian Chili Pepper Smoke Meat