2020 HFUU 10th Annual State Convention
Celebrating Local Agriculture
Email Us for exclusive access to the entirety of our 2020 State Convention!
Click the 2020 HFUU Convention Members Business Meeting and Election Minutes ~ Draft link below to view and download a pdf of the  from Sunday, November 15:
Hosted Virtually through Hawaii Theatre Center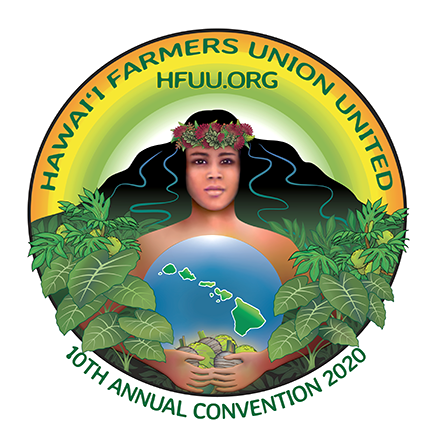 Aloha!
My name is Vincent Min'a President of HFUU and HFUFoundation, Welcome to the 2020 HFUU 10th Annual Convention "Celebrating Local Agriculture". Besides the amazing educational outreach content available during these four days of our annual convention, I want to encourage you to attend as many presentations as possible.
The Pandemic has set us all back yet what remains is the power of what it means to be empowered and pivot to what works while bringing to the community the best food possible from our farmer rancher heroes. So please engage with this convention, interact with all of the Q & A opportunities, and support our members through the SHOP LOCAL page. Thank you for your continued support of our efforts. Stay positive and test negative! Malama Pono (Take Good Care)
Aloha, Vincent Min'a