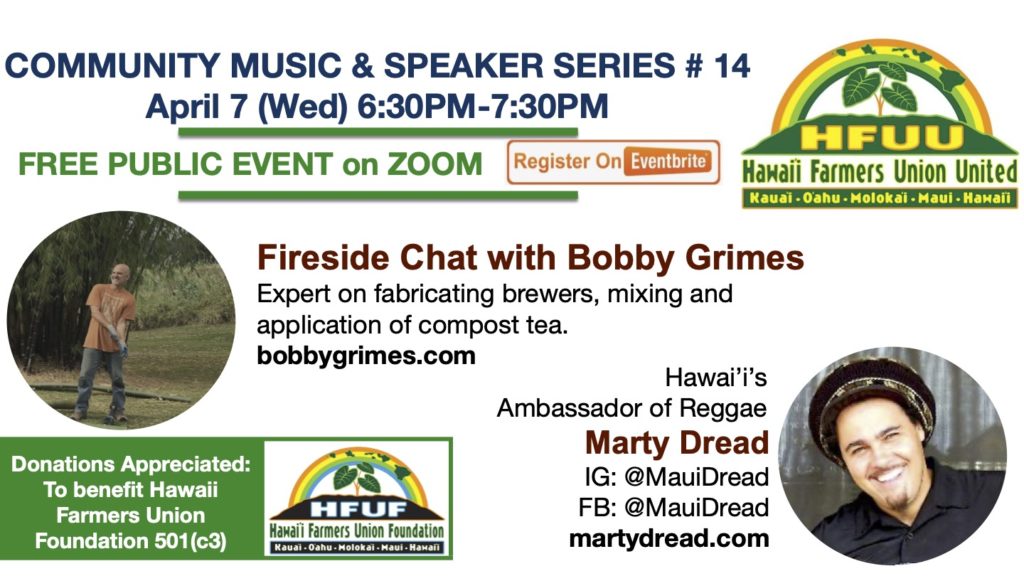 HFUU Community Music & Speaker Series #14: Compost Expert Bobby Grimes with Music by Marty Dread
Aloha HFUU Ohana,

We are excited to have expert on fabricating brewers, mixing and application fo compost tea Bobby Grimes and Hawai'i's Ambassador of Reggae Marty Dread in a Fireside chat at next week's Music & Speaker evening. Space is limited, this is a FREE online ZOOM event, open to the public, with priority given to HFUU members. Registration required; see Eventbrite below.
Wednesday, April 7, 2021: 6:30pm – 7:30pm (Hawaii)
Wednesday, 4/7: Agenda: 6:30PM – Zoom Room Opens
6:30PM – Music by Marty Dread
6:45PM – Vincent Mina, HFUU / HFUF President
6:50PM – Bobby Grimes Presentation
7:20PM – Music by Marty Dread
Bobby Grimes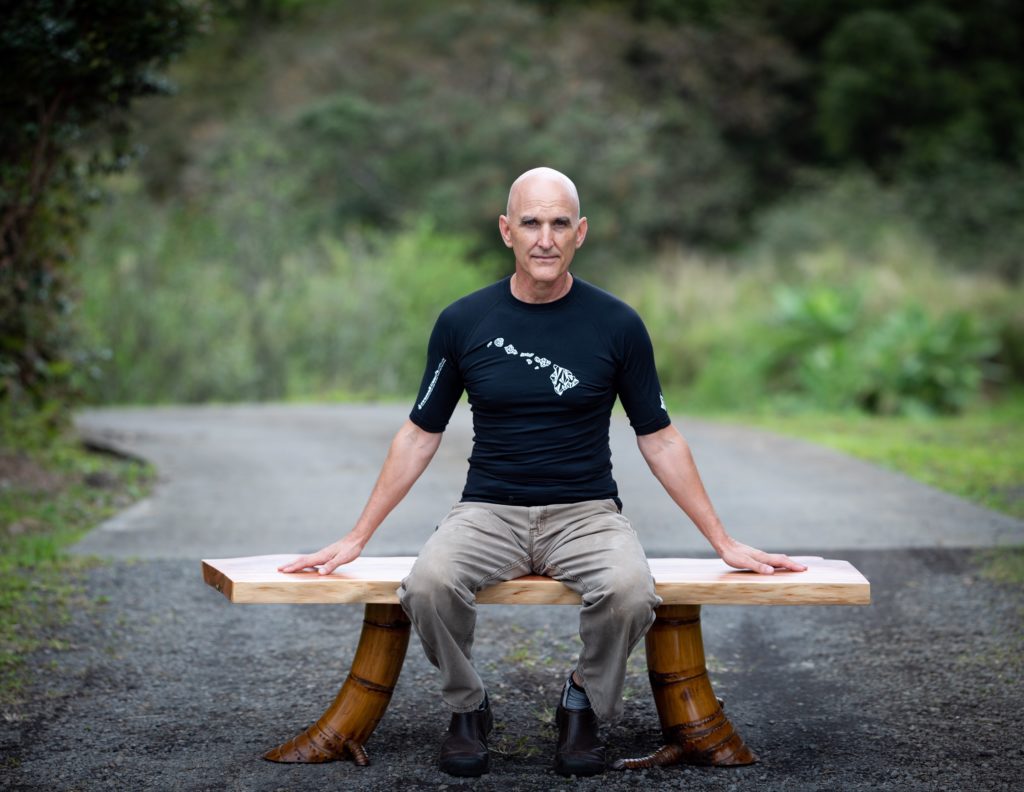 Bobby Grimes is an expert on soil biology, compost tea brewers, and its' mixing and application, as well as bamboo. Grimes's expertise is telling of his decades of experience in the field.
Bobby has become expert in areas of agriculture and soils and built a consulting practice in Hawaii. Bobby was an executive board member of the Biodynamic Farming and Gardening Association.
Marty Dread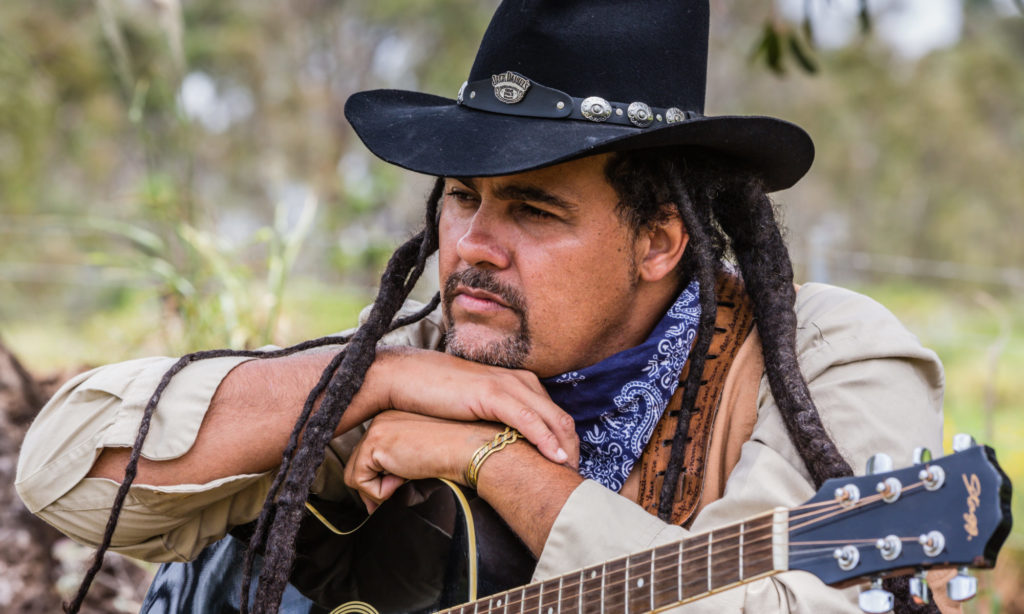 Marty Dread is known around the world as Hawaii's Reggae ambassador. With over 20 albums under his belt and numerous Hoku award nominations, he has traveled the world representing the music and culture of Hawaii. From China to Brazil to Russia,Thailand, Alaska, Mexico, and Reggaes homeland of Jamaica, Marty's music has been enjoyed around the world.