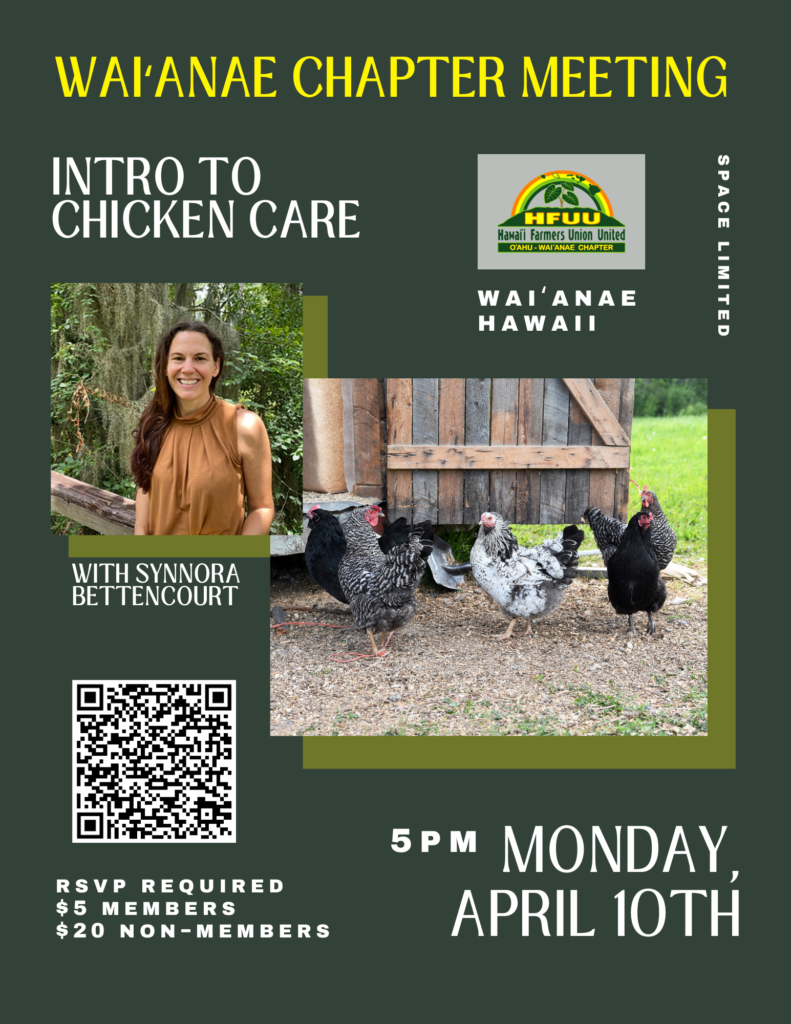 Introduction to Chicken Care class hosted by Synnora Bettencourt, HFUU Board Member!
Come learn the basics of sourcing birds, incubating, brooding, feeding, parasite control, marketing, sheltering, and breed types.
$5 for HFUU members
$20 for non-members
$10 for HFUU members at the door (space permitting)
Space is limited to 40 people, so don't miss this special opportunity!
There is limited parking so please carpool when possible. We welcome HFUU Waianae members and the greater community to join us for a very exciting opportunity during our April meeting!
As it is a potluck event, please bring something to share.
If there is enough interest, we can start a series for further discussion on these topics.
Register Online Now! We look forward to seeing you there!