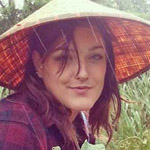 President, Reba Lopez, along with her partner Devin Lopez, owns and operates Birds With Arms Farms, a third generation tropical fruit farm, focused on mangosteen, spanning 25 acres in Haiku, HI. She also represents Hawaii in the Beginning Farmer Institute class of 2018 through the National Farmer's Union. Reba and Devin run a booth at the local farmers market selling fresh pressed sugarcane juice and raw hearts of palm as well as sprouts and any other produce in season. You can find her on Instagram @farmerreba or on Facebook at Birds With Arms Farms and read her blog on the website birdswitharmsfarms.com.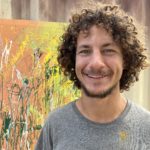 Vice President, Bronson Lubresky, comes from Dixieland Alabama and has developed a passion for Korean Natural Farming, making his own farm inputs, and using everything that's available on the farm. He has worked with O'o Farm providing farm to table dining experience and has recently started a small grass roots farm called Five Corners Family Farm. He is dedicated to natural farming of all forms. Countless hours of researching Masanobu Fukuoka Han-Kyu Cho, Dr. Drake Weinert and other natural farmers continually inspire Bronson to always improve becoming a better steward of the land.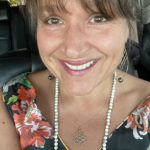 Treasurer & Interim Secretary, Karen Reid arrived on Maui in November 2011 and soon thereafter was working in a restaurant in Haiku, just up the street from where the Haleakala chapter met at the Haiku Community Center.  Seeing first-hand how much food was imported, she joined HFUU in April 2012.  She became the State Treasurer of HFUU in December 2015 and held that position for 3 years, where she was responsible for reconciling 12 monthly bank statements in Quickbooks, participated in monthly board meetings and assisted with Five Annual Conventions (2015-2019) on the islands of Maui, Hawaii and Oahu.
Karen was the Vice President of HFUU from May-October 2017 in preparation for becoming chartered by the National Farmers Union (NFU), and was the Membership Chair from January-August 2019.  Karen has worked in Accounts Payable at Mama's Fish House in Paia since January 2016 and looks forward to working with the Haleakala board as the Treasurer.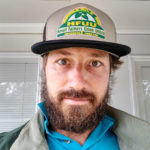 Director, Derek Lindes- is a farmer and educator who strives to champion local food sovereignty through regenerative farming, the written word and the moving image.  He primarily grows kalo, 'uala, and  'ulu as he sees the staple crops as being the first step to agricultural independence on our islands.  He very much appreciates your kokua in taking up tools in this peaceful struggle.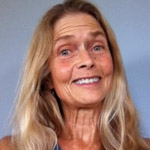 Director, Harriet Witt - is an international-award winning science writer who does astronomy as "edu-tainment" for Maui's visitor industry. While growing her own kalo, sweet potatoes, veggies, fruit and herbs, she is developing a "farmers almanac for the only planet in the known universe that supports human life."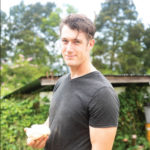 Director, Charles Tressider is a self-taught mushroom farmer on the island of Maui. He specializes in the production of oyster and shiitake mushrooms. The crowning achievement of his farming career is his custom laboratory, the finest mushroom production facility in the state of Hawaii.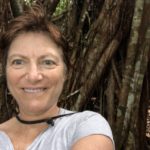 Director, Chetanaa Petra Zoeller has lived in Hawaii since 1986. Got her degree from UH Manoa and then moved to Maui in 1990. She has been an avid back yard gardener/food grower and helped a friend with a larger farm. She is environmentally conscious and finds it uplifting to be part of the nature around her. She raised a son on Maui. Hiking and food foraging are two of her all time favorites. Island Rock Realty LLC is her small 1 woman real estate brokerage with which she focuses on assisting friends and friends of friends to buy or sell property on Maui. She is outgoing, a team player, and loves to participate in positive activities. Being on the board of HFUU, she aspires to keep learning and to do her small part in making the islands more food secure.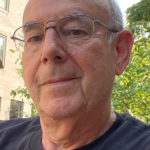 Director, Tim Wolfe is a family man who has lived in Ha'iku since 1989. An early interest in community service led him to join the Ha'iku Community Association over two decades ago, and he now serves on the Board of Directors as the treasurer. Tim was a volunteer for the first annual Ha'iku Ho'olaule'a and Flower Festival, which was held for 25 years as a benefit fund raiser for community organizations until the pandemic arrived. Tim continues to serve as a Board Member of the Hawaii Farmers Union United Haleakala Chapter, which he joined over a decade ago to help promote sustainable agriculture on the island. An abiding interest in the future of the North Shore has led to his recent appointment to serve on the Pa'ia-Ha'iku Advisory Committee of the Maui Planning Commission.
HFUU Bylaws, Section 6.2 Standing Committees
Legislation - The Legislative Committee, assisted by the Policy Committee, shall establish legislative goals at the state level based on suggestions and recommendations from the membership and shall consult on county and community level policy-making. The Legislative Committee shall participate collaboratively with the Policy Committee, coalitions, organizations, and agencies to articulate, promote and work to establish legislation and policies that align with the mission and vision of the HFUU. The Legislative Committee shall meet prior to the annual meeting and receive resolutions presented by members of local Chapters. It is recommended all resolutions to be acted upon at any annual meeting shall be presented to the Legislative Committee Chair at least one week prior to the opening of the annual meeting. Additionally, for HFUU internal matters, the Legislative Committee shall draft suitable resolutions and policy proposals expressing the wishes or sentiments of the members on any matters of general concern to them, and submit them to the annual meeting for approval. On being approved, such resolutions shall require the HFUU Board of Directors and members to strive for the fulfillment of wishes or decisions so expressed.
Policy - OPEN - The Policy Committee may meet prior to the annual meeting to prepare rules of procedure for the transaction of business of the meeting and to consider and propose changes in the articles or bylaws for consideration of the members. The Policy Committee shall assist the Legislative Committee in determining the policy goals and objectives of the members by survey of member views, solicitation of Chapter Resolutions or other means as the Legislative Committee or its Chair may request..
Co-ops - The Co-op Committee serves as a resource in cooperative education for HFUU, planning and presenting cooperative educational events at the annual meeting and other meetings/venues as approved by the State Board of Directors. It shall organize, develop and distribute cooperative educational materials, track, network and promote cooperative initiatives in Hawai'i.