Application and Contact Information
About The Farm Apprentice Mentoring Program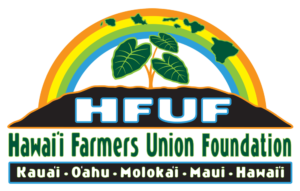 Hawaii Farmers Union Foundation
The Farm Apprentice Mentoring Program is run by the Hawaii Farmers Union Foundation 501c3 Non-Profit
Vision
Empower the next generation of farmers with the knowledge, skills and abilities to be successful farmers here in Hawai'i.
Program History
The FAM program was created when there was an abundance of younger generation farmers becoming active in the Hawaii Farmers Union United community. At the quarterly chapter meetings, it became more obvious that there was a need to educate and support our next generation of farmers who aligned with HFUU's values. HFUU and the FAM program focuses on providing sustainable and regenerative agricultural practices to attract farmers who appreciate the land and want to support our local communities. Through the awareness to support the next generation farmers, the Farm Apprentice Mentorship program was created in 2015 by the board of the HFUU. 
On Thursday August 24, 2017, the Maui Farmers' Cooperative closed its doors after 74 years. The reason: aging membership, with younger generation having little to no interest in continuing "the family farm." The average age of farmers in Hawaii is over 60, and it is the same across the nation.
That is the context for the FAM program. There's a new generation of people that are interested in farming. And they are not the sons and daughters of farmers. They are the generation that has grown up wanting to protect the planet. And they can see that the way we grow our food is integral to saving the planet. So, people who are attracted to farming these days are idealistic. This isn't always a good thing when it comes to farming. The challenging reality of farming hits quickly, but that doesn't mean that we should discourage inspiration. We need to support and encourage farmers inspiration, which can be done through programs like FAM.
The program started with 10 graduates and most recently in 2020, has developed to graduate 24 apprentices. In 2016, The Maui County Office of Economic Development funded a 5-month FAM planning process that guided the development of the program to include a 10 module curriculum used today. The program has also recently added an on-farm immersion component, and a Continuing Education and Training awards Certificate of Professional Development through the University of Hawaii College's Office. The program is continuing to develop and we invite you to become a part of sustainable agriculture on Maui!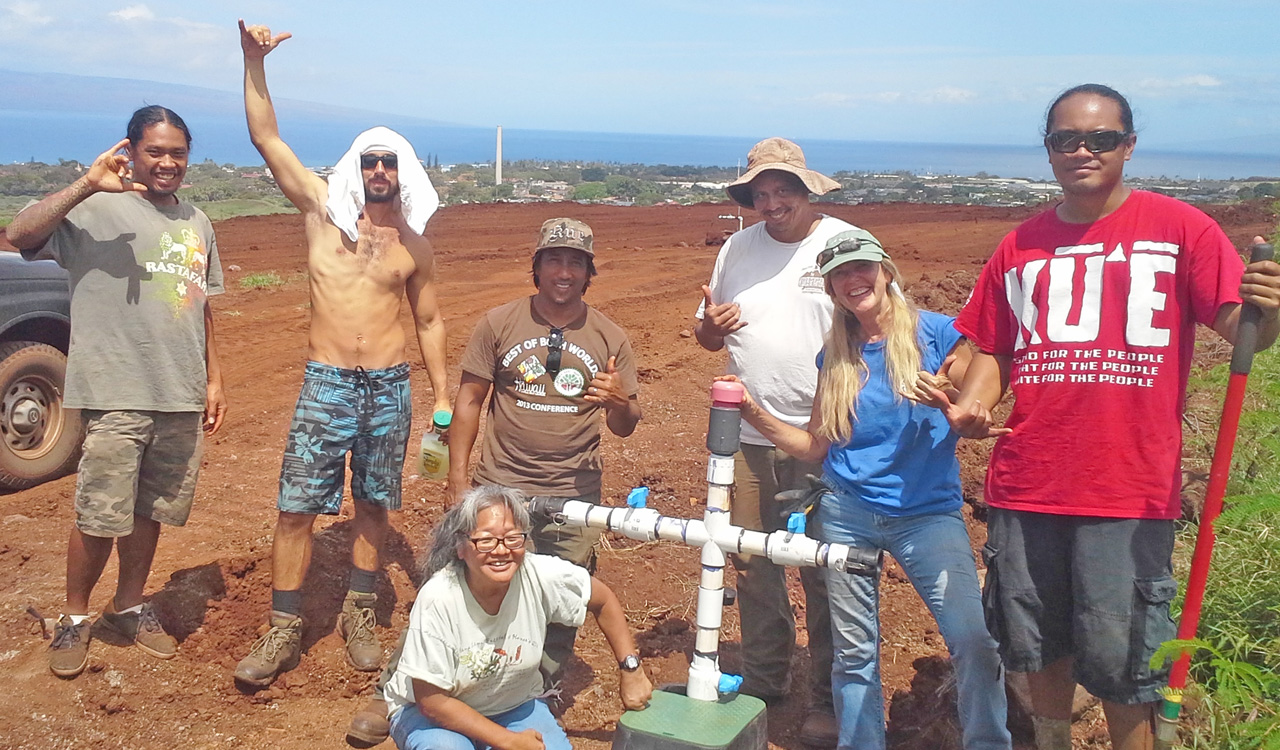 Supporter/Funders
Many of these classes were provided in partnership with the UH Maui College Office of Continuing Education (OCET), and the Sustainable Living Institute of Maui. Without their support, this program is not possible.
The FAM program was been funded by the County of Maui, the Atherton Family Foundation, and the four Chapters of HFUU over the years. 
FAM program was founded by the Haleakala chapter and the Mauna Kahalawai Chapter, and is open to all Maui residents.
The GOAL of the FAM program is to empower people who want to farm with the skills and abilities to be successful farmers here in Hawaii.
What participants are saying:
"FAM is a really well thought-out, intentional regenerative farming education experience. It allows for someone who may have no background in farming the support and practical knowledge through mentorship and curriculum to really aid in making informed decisions about a realistic business in farming future on Maui and in Hawaii in general. This program has pivoted me to consider growing crops I originally would not have any idea of its value and how much growing a diverse array of crops would mean by adding to the food systems in this state." - Deidra Moore
"The FAM program helped me, and is still actively helping me, to find my path in the farming world. Because of the FAM program I know what direction to go in, I found funding for an internship I did, I have mentors, peers and an understanding of the principles of sustainable agriculture." - Madelyn Desjardins
"Using the soil building strategies I learned while attending FAM Phase 2 my farm is seeing positive results. Utilizing green waste from the farm that's broken down to compost, as well as water cabbage that grows abundantly, we are layering this in raised beds creating healthy soil without a need to purchase topsoil.   I'm working on creating a Permaculture design similar to those of our mentors. Although I'm not farming full time our farm income has doubled in the past two years vs previous years as a direct result of techniques passed on from the amazing FAM Mentor farmers. Can't thank them enough!" - Vicky Shortell
Let's Grow Farmers!
FAM Program Invites Anyone interested in becoming a Farmers to Apply!
If you would like more information about our next annual "So..You Want to be a Farmer?" event please contact the Program Director with the form below. You can participate in the two phases of the program in either order.